.
.
.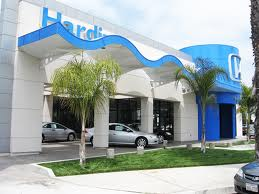 Fresh from a grueling week at the Capital Assemblyman Chris Norby stopped at Hardin Honda east of the 57 freeway in Anaheim this afternoon. The purpose of this 3 p.m. appearance was to update the attendees of the accomplishment of the state Legislature in making sure that temporary taxes were not extended.
He went on to tell the 40-45 in attendance that this is a great time to purchase a new car where you will not only save the 11.5 percent on the lower sales tax rate but will also benefit from the reduction on our VLF fees that when combined might save consumers around $500 dollars for a mid sized car.
Joining the Assemblyman were Anaheim mayor Tom Tait and mayor pro-tem Harry Sidhu.
Dennis Hardin, owner of the dealership, expressed his thanks to all of the conservatives who worked together to achieve this rollback.
Mr Hardin said, with the exception of Prop 13, he does not recall another time when CA taxes were reduced. Anaheim Mayor Tait agreed that this tax reduction should be a bonus for the merchants of his city.
Also in the audience were elected officials from the surrouding area including Scott Nelson, Mayor of Placentia, Craig Green, Treasurer of Placentia and Bruce Whitaker representing the Fullerton City Council.
I would be remiss not to include Steve Resnick of Anaheim Mitsubishi as one of the attendees.
The fact that it was 95 degrees on a Holiday weekend might explain why other media representatives were MIA.
Governor Brown lobbied long and hard to extend the temporary taxes before they expired. We each owe a big thank you to every elected official who made this rollback possible.
The best taxpayer message to the governor is to take advantage of the rollback this summer and prove that tax cuts will stimulate the economy far better than any bogus "shovel ready" project.