.
.
.
Good news for California taxpayers, their kids, and their grandkids.  Oh wait.  You still don't know what "SLEASING" is?  The term was coined by this blog for the stupid, crooked, and increasingly common practice of selling off public properties (to cronies for a low price) while committing the public to LEASE the properties back for decades, at a loss to taxpayers.
Just as we expected, straight-arrow Governor Brown has now definitively nixed his predecessor Governor  Schwarzenegger's scheme to "slease" 11 state-owned properties (22 buildings.) Among other thoughts, this means that if Mayor Pulido's once-hoped-for half-million dollar "success fee" for putting this deal together was "the girl that got away," she now has a stake through her heart.
Aren't you glad now that you voted for Brown instead of e-Meg?  Although Whitman made no statement on the sleasing, and promised to "keep the Fairgrounds," there is nothing in her background, ideology, or circle of advisers to suggest that she would have done anything but continue Arnold's policies.  Dizzyingly and suddenly immersed in the unfamiliar world of politics, she certainly would have had second thoughts "upon further study."  (As did our formerly-Constitution-respecting Commander in Chief, regarding most Bush-Cheney policies, upon assuming office.)  But I digress…
What does this good news portend for our OC Fairgrounds?
Is it too big a leap, is it wishful thinking, to say this augurs well for a further kibosh on the Fairgrounds Swindle?  Maybe, maybe not.  Governor Brown made a few hopeful comments on the topic today but remained vague.  But consider all the similarities between the two swindles, the sleasing and the Fairgrounds Sale:
They both consist of selling off prime public real estate at the bottom of the market.
They both entailed selling said property to well-connected cronies (of Arnold.)
They were both justified by a short-term goose to this year's budget.
They were both pushed through as secretly as possible, and with rushed legislation.
They were both pursued in a desperate hurry in the last month of 2010, as though in the knowledge Brown would scuttle them.
They are both held up till now by judges who found at least some merit in their opponents' arguments.
So, chin up, Derailers!
As I wrap up this rush piece, I see that Assemblyman Solorio has much the same thoughts: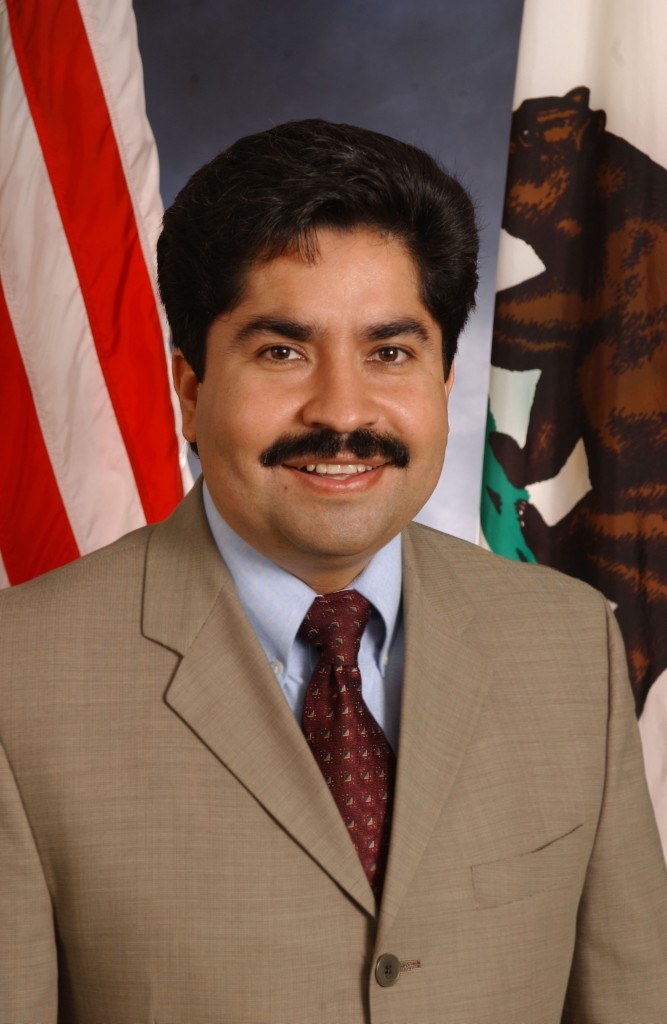 Assemblyman Solorio Applauds Governor's Rejection of Sale of State Buildings
Says it Could Have Implications for Sale of OC Fairgrounds
SACRAMENTO – Assemblyman Jose Solorio (D-Anaheim) issued this statement shortly after Governor Jerry Brown announced today that his administration would not pursue the sale of 11 state buildings that the previous administration proposed to shore up the state's budget deficit:
"Gov. Jerry Brown said his administration will abandon the proposed sale of 11 government buildings that would have netted an estimated $1.2 billion to help balance the budget because it does not make financial sense long-term. He also said this is not a good time to sell real estate.
I think this is a good sign for those who want to stop the sale of the Orange County fairgrounds. Although Gov. Brown did not include the fairgrounds in his statement today, legislators and community leaders have had positive conversations with the Governor and his staff regarding stopping the sale of the fairgrounds. His press conference statements should provide us encouragement, but means we need to keep advocating and fighting to maintain our public fairgrounds."
State Assemblyman Jose Solorio is the Chair of the Assembly Insurance Committee and also serves on the Assembly Appropriations and Transportation committees.