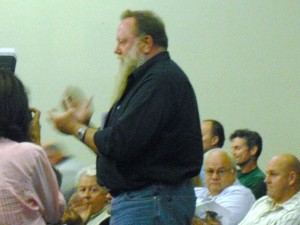 Mike Harrah's victory was a victory for Santa Ana's working families
Mike Harrah sat quietly with his friend Gil Marrero as the Santa Ana City Council began their One Broadway Plaza Public Hearing tonight.  His fate was entirely in the hands of the City Council.  Around him sat dozens of union members – most of them residents of the City of Santa Ana.
In all, 35 people turned in speaker request cards.  One by one, Mayor Miguel Pulido began to call their names.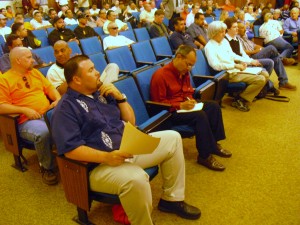 The opponents to the amendments that Harrah was seeking with regard to his One Broadway Plaza development were all white, with one exception.  They included a plethora of Usual Suspects.  One by one they crept to the microphone and lied.  One after the other they piled on the misinformation.
They lied about the developer agreement having to be put in front of the voters.  The City Attorney quickly debunked that fraudulent claim.
Click here to read the rest of this post.