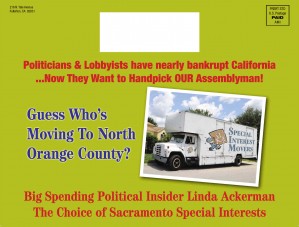 Game on!  Chris Norby's campaign has commited a public service by letting the good people of the 72nd Assembly District in on a not so little secret – Linda Ackerman is a carpetbagger from Irvine! 
Here are the rest of the images from this excellent mailer:
Want a better look? Click here to see the mailer in PDF form.
And here is the infamous video showing the Ackermans at home in their gated Irvine community: