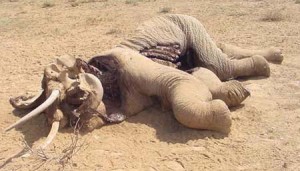 All hope is lost for the California Republican Party…as GOP voter registration plummets!
"As of Feb. 10, the state had 17.3 million registered voters, up about 30,000 from Oct. 20. But during that period, Democratic registrations rose by 33,000, while the number of Republicans fell by 30,000," according to the San Francisco Chronicle.
"But the numbers are mainly a continuation of a trend – GOP registration has dropped from 35.2 percent of the state's registered voters in February 2003 to 31.1 percent now.  During that period, Democratic registration has grown, moving from 43 percent in 2005 to 44.5 percent today. The percentage of decline-to-state voters also has grown, moving to 20 percent of the electorate."
Memo to the California GOP – it might be too late to save your party.   How long have I been warning you guys?  The Talibani Republican agenda is not popular with most Californians, period.  Hating on gays and Mexicans is a recipe for disaster.  
The one issue the Republicans had was fighting taxes.  And now that is off the table.  In fact John and Ken, from KFI, are reporting that the CA GOP might back Prop. 1A – which is a tax increase.  Unbelievable.
My advice to those still hanging onto the GOP is to quit today.  Join the Libertarian Party or go Decline to State.  The GOP does not deserve your support!