.
.
.
Note:  Among my duties in the Anaheim Democratic Club is the writing of a monthly newsletter;  so… in the absence of a different or better Weekend Open Thread, I thought this would do.  You don't have to be a Democrat or an Anaheim to agree with all or some of this.  Or disagree.  Or just comment on whatever you like because this is OPEN!  – Vern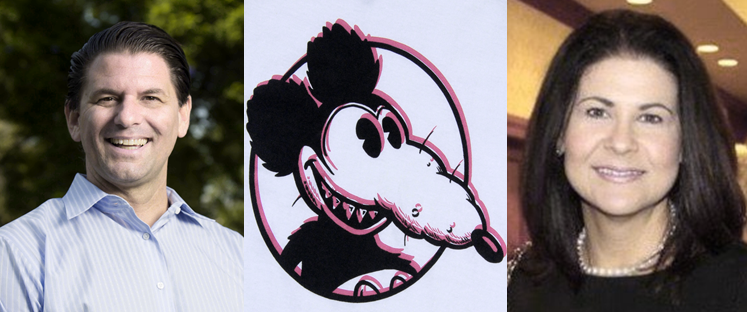 Happy March, Anaheim Democrats! We hope you're coming tomorrow – Saturday March 3, 12 noon at the Haskett Branch Library  – to meet our Democratic District Attorney candidate Brett Murdock (more on that later), and to hear Unite Here's Ada Briceño who will tell us all about the exciting new campaign to force Disney to be a good employer, a good corporate citizen, and stop paying their loyal and talented workers POVERTY WAGES. This is probably the news that Anaheim Democrats should be MOST interested in.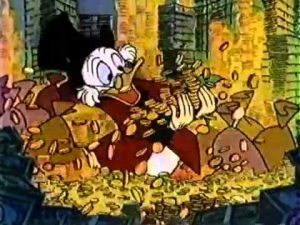 The ranks of Anaheim's working poor and even our homeless are swollen with Disney workers. The local press has done a good job this week covering the new study "Working for the Mouse," I would recommend this OC Weekly story, one of Gabriel San Roman's best.
At the packed townhall meeting Wednesday night at the Sheraton, you could see two of our Anaheim mayoral candidates, both sympathetic to the workers' struggle – Club member Ashleigh Aitken, as well as Cynthia Ward (not a Democrat but a friend of many of ours.) The assembled unions are fighting back with a proposal to make any company that receives subsidies from Anaheim (that's definitely the greedy Disney) pay their workers a "living wage" (defined for now as at least $15 an hour, increasing as minimum wage increases.) THIS CAMPAIGN NEEDS ALL OUR SUPPORT AND WORK.
It seems like a long time ago – but it was also earlier this month – that great Judge David O Carter took the county's homelessness situation in hand, and – spurred partly by a lawsuit brought by some Anaheim Democratic Club members – refused to let the County evict hundreds of people from the Santa Ana Riverbed camp where they'd been for years, without having a place for them to go. Discovering that the County had $745 million of federal funds that they were SUPPOSED to be using for the homeless "chipmunked away," Carter forced the county into a very short-term solution of paying for hundreds of motel rooms across the county and adding dozens of beds to existing shelters. We're only at the very beginning of dealing with this crisis, and Carter will not let them off the hook – continue to follow the latest developments on the Voice of OC, the Orange Juice Blog, and even the Register which HAS been doing good work on this issue, believe it or not!
The best news to come out of the Democratic Convention in San Diego last week (in my opinion) was when our Party – which has too often been held hostage by unquestioning Zionists – voted to "oppose bills penalizing boycotts of Israel (BDS bills) and endorse a bill to protect Palestinian children from arrest and torture," as Club member Rashad Al-Dabbagh reports!
The best news to come out of our Republican friends' various recent meetings is the bad candidates they have decided to endorse against both our beloved, safe Sharon Quirk-Silva (school board member Alexandria Coronado, known for her anti-gay statements) and our beloved, embattled Josh Newman (already-rejected Ling-Ling Chang, widely considered an unlikable lightweight with personal problems we won't delve into right here. But maybe she can bring up "underpants" again while running against Josh.)
So I don't know about you, but I'm really looking forward to meeting Mr. Murdoch tomorrow – we DESPERATELY need a decent viable candidate to go against both the current, worse-than-no-DA, DA Tony Rackauckas, and his high-profile but psychotic Republican challenger Todd Spitzer. He needs all our grass-roots help – local Republican blogs have already been making fun of how (by the end of 2017) he had raised "3% of what Rackauckas has raised, and 2% of what Spitzer has raised."
So the last thing he needed was for Anaheim's "Democratic" Congressman Lou Correa to, once again, endorse Tony Rackauckas, as he has so many times in the past. WHY WOULD LOU ENDORSE SUCH AN EMBARRASSMENT OF A D.A., from the other Party even? Lou's answer was, "Brett doesn't have the prosecutorial experience Tony has."
Wait, What? (Peeling self off ceiling sound.) Brett doesn't have the experience of Tony and that's a BAD thing?
Brett doesn't have the experience of failing to convict any of the Fullerton police who murdered defenseless Kelly Thomas on videotape. Check.
Brett doesn't have the experience of making world news creating an illegal jailhouse informant program out of pure laziness and dishonesty, and thus blowing the county's biggest-ever mass murderer trial. Check.
Brett doesn't have the experience pulling in half a million dollars in one night from politicians of both parties, given in appreciation of a DA who prides himself on NEVER going after political corruption. Check.
Brett doesn't have the experience of crafting reports justifying the actions of EVERY SINGLE brutal and killing policeman in the county, even when juries later find them guilty of excessive force and award millions to their victims? Check.
Need we go on? We could. Brett should be proud as hell of not having any of THAT experience. And some of you who may have pull with Lou should beg him to re-consider his knee-jerk T-Rack endorsement – Brett needs all our help!
La Luta Continua…
OPEN THREAD AWAY!