.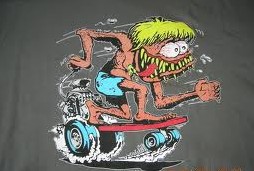 President Obama has released his take on the Sandy Hook Massacre, the Aurora Massacre and the 900 folks that have perished since that fateful day in Newtown, Connecticut.  The President was calm, decisive and direct.  Vice President Joe Biden and brain trust have come up with a variety of issues were are directed at addressing some "Corrective Action" to School yard and the mentally deranged in our society.  Interestingly, a requirement for a Federal Background Check for ALL transfers of firearms is one of the three center pieces described.  Here in California, that requirement is already in place.  The 2nd issue is so-called High Capacity Magazines that exceed 10 rounds – also a regulated item in California.  The 3rd issue;  Return to 1994, only this time a much stiffer Ban on all so-called Assault Firearms or the Military equivalent.  The other 19 or 20 issues the President addressed included a study by the National Institute of Health regarding the effect of violent video games on members of society.
President Obama and Vice President Biden brought some young children to the Press Conference that had written letters asking for solutions to firearm violence.  Members of the families of the victims of Sandy Hook were in attendance.  It was an obvious emotional appeal to the nation that "stricter control and transfer of firearms" was something that the Congress needed to act upon.   The pre-emptive strike by the NRA and a more or less black and white television ad touting images of the Mayor Bloomberg, Senator Diane Feinstein and the President and Vice President saying that all of them protected their children with armed guards and that they were hypocrites to the max.  As usual, in its zealous attempt to defend gun rights – the NRA failed to take the high road as well.
With the likes of Wolf Blitzer and Pier Morgan stamping their feet in disgust about "Assault Weapons"  and "who needs a 30 round clip to kill a deer?" – the rhetorical demonization of firearm owners is not only sickening, but totally a cartoon of reason and logic.  Wolf and Piers seem closer to understanding the shooters mentality in Aurora and Newtown than any responsible gun owner in America or elsewhere.  What is purely diabolical and terribly despicable is having Wolf and Piers bring on the family members of the victims of these tragedies and asking them:  "Do you think there should be an Assault Weapons Ban?".  First of all what would you expect them to say:  "Oh goodness no……gunning down my five year old was just jolly Piers!  We finally got the whole family together for the funeral!"  The best one is of course:  "Who needs an automatic weapon with a 100 rounds?" (Maybe, some of our guys in Afghanistan…perhaps!"  Except they only get two 30 round magazines banana clipped together….to defend themselves from the Al-Qaeda or Taliban!)
If you want to know the technical capabilities of any firearm – you need to ask those that either use them every day – soldiers in the field or armorers that repair and fix those firearms.  2ndly, there only fully automatic firearms legally owned in the United States require a special license from the BATF.  All of these firearms must have 24/7 availability to Federal Law Enforcement.  The number is very limited and very restrictive.  Most fully automatic firearms have either been stolen from legitimate sources or brought in to the United States illegally.  The number actually used in criminal activities is beyond miniscule.
Plainly, the Congress will be challenged to create a fully functional National Identification System for every firearm transaction.  As we all might recall, just the backlog for identifying all the Amnesty Citizens from back in the 80's took years.  Luckily, the technology has changed and being able to identify, accept, log in, store and fully vet the potential buyer…may take much longer than will be acceptable.  Ramping up the system, on a state by state basis will be the best way to move the system along, rather than trying to fully implement the system over night!  There isn't a guarantee that the Congress will go along with Universal Background Checks, but if they do there will be blowback from Police and Law Enforcement Officers and Officials that will not want to be included in the law.  Additionally, family members of gun owners that pass away will be placed in a compromising situation.  Executors of Estates where literally hundreds of guns are part of the assets included or part of a trust of some sort – the complexities may become not only very expensive but onerous through connecting all the dots to make the transactions legal….even to a direct family member or friend.  These types of transactions will also be lobbying to be excluded from the UBC.
The decision that an arbitrary number of 10 should be the limit for firearm magazines is also quite short sighted.  .22 Caliber plinking rifles and BB guns and Pellet Guns should probably not be included in this ban.  The number of questions that follow this type of restriction will certainly cause more problems than have been initially suggested.  What do you do about the existing magazines in circulation and those that will be imported illegally – much as drugs are now?  Will pure possession become suddenly a Federal felony,  misdemeanor or infraction?  What might the Federal punishment be for possession…not used in any known crime or malfeasance?  The complexities will grow and create more criminals of currently responsible gun owners that had been thought possible before the passage of these types of technical-mechanical laws.   It would be much akin to banning Ferrari Sports Cars because they are  too fast and who needs to go 220MPH?  Does pure possession without driving the vehicle on the road,  indicate wrong doing – suitable for a Federal Penalty and ban?
The details have yet to be fully vetted of what the President will implement by Executive Order and what the Department of Justice is prepared to go after based on those Orders.  What will be the cost of these things?  What will be the benefits?  Who will be saved?  Who will track whether the new laws are effective both in the short and long term?  What should a responsible firearms owner do?
We understand that emotional, non logical arguments are all part and parcel of the Gun environment in America.  We understand that the Piers Morgan's – lost in his innate Englishness……will never grasp the value of folks with firearms that can defend their home or in some cases – their castles….here in the United States.  The United States has 300 million folks that are a melting pot of ethnic diversity.  We are not a largely homogeneous small country such as Canada, Australia or England.  Our problems in the United States vary as much as the streets of downtown Detroit to rolling hills in the Gold Country of California.  As usual, we believe that these issues are not National….they are State issues that require State Laws.   The recent passage of onerous gun laws in the State of New York are of course, their right.  If they wish later to overturn their immediate emotional response – they can.  Not so, if these laws become Federal edicts.
California, already has many of these laws in place and if Federal Enforcement will enhance these laws and put the Mentally Deficit, Drug Users, Prior Felons,  Brutal Killers or the like from getting their hands on any firearms – we are fully in accord.  Making Police and other sworn officers of the law, Bureaucrats and Elected Officials become willing in their cooperation to participate in the UBC process  – will make any system as unbearable for them as it does for the Law Abiding Citizen Civilians that will be inconvenienced for absolutely no probable cause and  no reason – other than being the owner of a firearm.
Finally, the configuration of any firearm has nothing to do with its lethality!  The caliber and most importantly are its ability to hit the target that someone may be shooting at.  There is little doubt….that the wholesale emotional brohaha of the media….has absolutely nothing to do with saving lives at the end of the trail.
"Right the Night Train….High…on Cocaine!  Listen now Mister…..what's your scheme?  Trouble ahead and trouble behind……."….we will wait and see!