DARK SHADOWS = BOO!

HAPPY FEET 2 = FIRED!!!
THE MUPPETS = F!!! – (Because Muppets don't have legs you fuck.)
PROMETHEUS = … … … Meh. Listen, at some point JJ Abrams told all his writers that leaving things "a mystery" and leaving the audience wondering what happened even after the credits roll is "COOL"… but where I come from this is called writer rape.
Don't do it and I won't have to fire you. #FIRED!
SNOW WHITE AND THE HUNTSMAN = The farthest you will ever see Snow White taken. (And contains at least 1 trebuchet firing upon a midget-led-castle siege more than you'd ever thought Snow White had in it). And that's because its *Snow of Arc*. –> B+!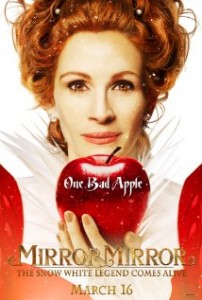 MIRROR MIRROR = a LIDDLE funny… a LIDDLE. But you better be 9. And it better be free!
MEN IN BLACK 3 = Meh. – In fact, anything that hinges on a lead character being depressed for half-a-film = Meh or below.
THE LORAX = HIRED. 🙂 On a scale of 1-100, it will land exactly 12 points below wherever WALL-E landed for you.
THE BEST EXOTIC MARIGOLD HOTEL = OLD PEOPLE TALKING VERY VERY SLOWLY! HOW COULD YOU GO WRONG!!?? = F!!!
BERNIE = IF YOU'RE STILL WATCHING JACK BLACK MOVIES… *YOU* FAIL! NOT THE MOVIE! – YOU!
BATTLESHIP = Exactly 2X as good as you think its going to be. So the ticket would have to be half price for it to be worth it.
THE AVENGERS = WORTH IT JUST FOR THE HULK/LOKI RAGDOLL SCENE. (You'll see what I mean. – You will cheer. – Everyone does. – Its unavoidable.)

THE HUNGER GAMES = JUST SEND ME YOUR MONEY AND I'LL TELL YOU WHAT IT FEELS LIKE TO SEE THOUSANDS OF RICH PEOPLE CHEERING AND ENCOURAGING HUNGRY CHILDREN TO KILL EACH OTHER. POSSIBLY ONE OF THE WORST AND LEAST RELATABLE WORLDS IN THE HISTORY OF WASTED FILM, AND MOREOVER, ONE THAT RELIES COMPLETELY ON YOU'RE HAVING NO SENSORY CONNECTION TO VIOLENCE OF ANY KIND IN ORDER FOR YOU TO BE BROKEN ENOUGH TO ENJOY IT. SO… HERE'S TO THE BIGGEST, FOULEST, MOST PERVERSE F- I'VE EVER GIVEN TO A FILM. They earned it.

– The following movies have stopped being "alone time" movies where Grandma drops you off at the building with stripes on it, and have started being plastic DVD movies for at home, which is ok because there are juice boxes at home. –
(Even if you have a big computer like Doug Johnson, you should NOT steal at home DVD movies, like Doug Johnson. <– who steals DVD movies. If you do then you probably don't even understand what at home movie time is all about, and don't deserve juice boxes anyway.)
THE RUM DIARY = AWESOME
UNDERWORLD 4 = BOO!
ANONYMOUS (the "what if Shakespeare was a faker" movie) = AMAZING
TWILIGHT BRAIN-ASPHYXIATING PART WHATEVER (didn't watch it but, gonna review it) = BOO!
HUGO = COULDN'T EVEN STAY AWAKE
EXTERMELY LOUD & INCREDIBLY CLOSE = SKIP IT & READ THE BOOKS – (you need the books to understand the value of the film anyway)
DRAGON TATTOO = GREAT
DARKEST HOUR = HOW THE FUCK DID I END UP IN THIS THEATER?
JACK & JILL = CRIME AGAINST FILM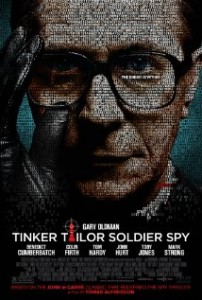 TINKER, TAILOR, SOLDIER, SPY = MEH, RESPECT, BUT, MEH
INSIDE JOB (documentary) = AWESOME
aaaaAAANND… LETS JUST PREEMPTIVELY BOO GHOST RIDER 2 RIGHT NOW FOR SAFETY…
BOOOOOO!
NEXT THING OF GREATNESS HEADING YOUR WAY:

Prepare to cheer & cry.
*
"Go forth and witness unbounded works… to see your own lives in them.
And let them bring you together… in their victories and woes.
For we've just one fleeting purpose… in the maelstrom together.
And it is this. This; Our calling, Our reason, Our bliss. Only this:
To feel the throes."
Synthian Sharp is the singer for the human rights rock band: Exit Ophelia, a children's author, and member of Occupy Orange County. His latest film is: How I Became An Elephant, and his one-word film reviews appear on the Orange Juice Blog on a regular basis. If you DO take issue with any of them, challenge him in the comments section and he will respond with more than one word. Tweet @synthian.