.
.
.
From the Democratic Foundation of Orange County: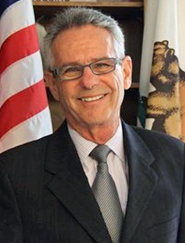 Please join us for our February luncheon honoring
Senator Alan Lowenthal,
Candidate for the NEW Orange County/Long Beach Congressional District!
The new Orange County/Long Beach Congressional District has a favorable Democratic registration. So, we can send our own Loretta Sanchez some help by electing another Democrat to represent Orange County!
Representing the 27th District, Senator Alan is a nationally recognized leader on issues related to goods movement. As the former Chair of the Senate Transportation Committee and current Chairman of the Select Committee on Goods Movement, Senator Lowenthal has played a leading role in developing innovative programs that have simultaneously lead to both more efficient transportation systems and markedly cleaner air. By working with leaders of the goods movement sector, local governments and environmental advocates, Senator Lowenthal has proven that job creation and sound environmental stewardship are not mutually exclusive.
Senator Lowenthal is also regarded as one of the strongest environmental advocates in Sacramento. He has provided much needed leadership in efforts to improve air quality, increase coastal access and restore inland waterways throughout the state. As a result, Senator Lowenthal has been honored by several environmental advocacy groups, including the California League of Conservation Voters (CLCV), the Sierra Club, Planning and Conservation League and the California Coastal Commission.
In addition to long list of legislative accomplishments, Senator Lowenthal is a strong advocate of governmental reform. He was the first legislator to champion a completely independent panel to draw California's political boundaries; the result of which led to the California Citizens Redistricting Commission and the first truly independent political maps in California's history.
Currently, Senator Lowenthal serves as Chair of the Senate Committee on Education. As a former college professor at California State University, Long Beach, Senator Lowenthal believes strongly in the need to create fair and balanced performance measures that empower teachers to do what they do best, teach.
Prior to his election to the Senate, Lowenthal served six years in the State Assembly and six years on the Long Beach City Council.
Here are the event details:
DATE: Friday, February 17, 2012
TIME: 12:00 PM
LOCATION: Center Club, 650 Town Center Drive, Costa Mesa (Valet parking included)
RSVP DEADLINE: February 15
There is no charge for lunch for DFOC Members current with their membership dues — just RSVP, so that we can order your lunch!
Non-Member tickets are $45.00 and can be reserved here:
https://secure.actblue.com/page/dfocevent
For questions or to RSVP, please contact Henry Vandermeir, Executive Director,
at (714) 979-4436 or via email at info@dfoc.com.
*****************************
VERN NOTE:  The new 47th Congressional District, which you can see above, leans 42.6% Democratic to 32% Republican, and includes along with Long Beach and Lakewood, our OC towns of  Seal Beach, Los Alamitos, Rossmoor, Cypress, Stanton, Westminster, and some of Garden Grove. Senator Lowenthal is the only declared Democratic candidate (there had been rumors Joe Dunn could run, but I doubt it.)  He'll be running against two Republicans (so far) – Long Beach councilman Gary DeLong, who has the most money and endorsements, and former Congressman Steve Kuykendall.