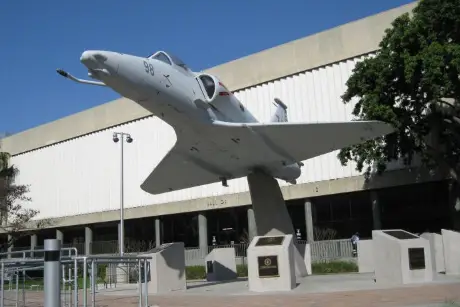 The City of Santa Ana's offices will be closed on Veterans Day, which falls on Nov. 11 this week.  However there are a lot of events in the area that you can enjoy while we all stop to honor our Veterans:
Poker Run Ride on Nov. 13
Are you looking for something special to participate in this Veteran's Day?
Two Wheels One Heart, a non-profit organization dedicated to motorcycling and making a difference, will be hosting a Poker Run Ride. The proceeds will benefit Santa Ana's own Veterans First charity, which provides services to our local homeless and disabled Veterans.
Veterans First specifically offers employment services, transitional/ permanent housing, and life skill development training, according to the Examiner.
To learn more about what Veterans First is doing to make a difference in our community, please visit their website.
The Poker Fun Ride will be on Saturday, November 13th, 8:30am, at Veterans First, located at 1540 East Edinger Ave, in Santa Ana.
Bower's Veteran's Day Patriotic storytelling and activities
The Bowers Museum is hosting a Veterans' Day event on Nov. 11, from 10 AM- 4 PM.
Please join us at Kidseum this Veteran`s Day for patriotic storytelling, art & activites!
Free with paid admission/$6/ Free for children under 3
Click here to read the rest of this post.