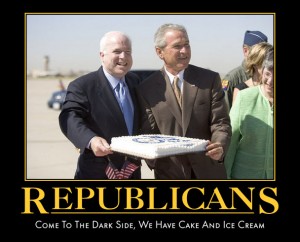 The big scandal in town this week was Councilman David Benavides' attempt to honor the folks who put on last week's Santa Ana Independence Day event – which blew up in his face when several of them turned out to be Latino-hating Minutemen.
Others in the local blogosphere have taken pains to try to absolve these people, and Benavides, so I decided to do additional research and find out how many of these folks are Republicans.  Here are my findings:
Click here to read the rest of this post.