LEADING LAGUNA HILLS INTO THE FUTURE
New Leadership and Re-investing In Laguna Hills
Laguna Hills – Pierre Gilbert announced his candidacy today for the Laguna Hills City Council elections slated for November 2, 2010.  The community is looking at the prospect of three new faces on the city council.
Mr. Gilbert is currently employed by one of the nation's premier financial institutions where he is a Loan Resolution Specialist.  His primary responsibility is to evaluate homeowner's financial situation and find solutions to their problems.
Mr. Gilbert has been serving Southern California as a Community Activist since 2001.  He began as an Intern and Community Organizer for a non-profit organization, Alameda Corridor Jobs Coalition in Los Angeles.
Additionally, Mr. Gilbert contributed by organizing and writing of bylaws for a Los Angeles Chartered neighborhood council.   He was also instrumental in running the field campaign for San Diego Mayoral Candidate Peter Q. Davis.
If money has to be invested to insure the future of Laguna Hills, Pierre Gilbert feels that Transparency, Fiscal Commonsense and priority of Infrastructure must be addressed by the City Council.
The residents of Laguna Hills are looking for leadership that will take the time to listen to their needs and provide solutions that will improve the quality of life of the community.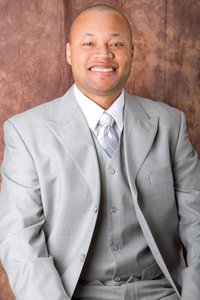 "Laguna Hills needs a City Council which will provide the clear guidance to lead Laguna Hills' future.  With Pierre's background and experience I will provide renewed, fiscally conservative leadership to ensure the objectives of the City are clear and easily.  Unity creates new ideas necessary to move Laguna Hills into the future and with the current council we just can't do that.  Voting against retaining two public safety officers while crime is on the rise is not leadership you can believe in.  Giving out a $23,000 bonus during a downturn in our economy is leadership that has to be renewed.  Leadership is being transparent in the "decision-making" process and reaching out to all residents to serve the best interest of the City."
"Laguna Hills demands new ideas that will provide economic opportunities for residents and business owners," says Laguna Hills Council Candidate Pierre Gilbert."  After living here and talking to residents, I can relate to the community and their needs."
He goes on to say, "Much like our infrastructure, so too must City Hall be fixed.  The Community demands accountability and transparency."
Pierre Gilbert stresses, "I am a leader who is ready to serve the Community; re-investing in Laguna Hills and bettering the quality of life is essential, doing nothing while simply keeping the seat warm is not the answer and as a city we can do better."
Pierre Gilbert is married to his lovely wife, Sarah and has two beloved children.
For more information on Pierre Gilbert go to: gilbertforcouncil.com