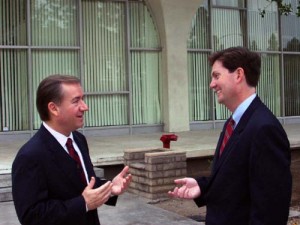 Late this afternoon I spoke to candidate Fred Whitaker regarding his decision to run for the Orange City Council where there are two open seats. Fred currently serves as Chairman of their city Planning Commission. Fred told me that Mark A. Murphy is termed out and Denis Bilodeau is up for his reelection. Councilman Jon Dumitru, whose term runs through 2012, is challenging mayor Carolyn V. Cavecche.
As of now five candidates have "pulled papers" which are due to be completed and submitted to their city clerk by 5 p.m. Friday, August 6th. Challenger Merino has already filed his papers.
Residents in the city of Orange vote separately for mayor and council members. As his council term runs through 2012, should councilman Dumitru prevail over the mayor there will be a special election for his vacated seat. Therefore there is no down side to his mayoral challenge.
As of now, the others in the running include incumbent Denis Bilodeau, Mike Merino who lost is bid for council in 2004, Robert Douglas, who lost in his 2004, 2006 and 2008 bids,  and  Chris Horton.
Fred pointed out that there are roughly 60,000 registered voters in the city of Orange that has approximately 140,000 residents.
While Fred has created a campaign web site let me simply point out his four listed priorities:
"Streamlining city hall and making Orange a business friendly city committed to job creation.
Combating traffic gridlock.
Enhancing public safety by giving police officers and firefighters the tools they need to do their job.

Renewing our city's commitment to parks and recreational opportunities."
Fred previously served as a Board member of the Orange Little League and vice president of the Community Foundation of Orange and the Santiago Canyon College Foundation.
Fred currently serves as First Vice Chairman of the Republican Party of Orange County Central Committee.
For additional information on his bio and campaign priorities simply go to his web site:
http://fredmwhitaker.com