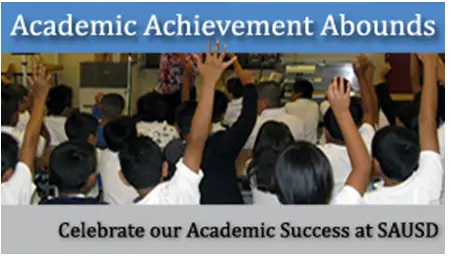 The SAUSD is in denial about the persistently low performing public schools in Santa Ana
If you glance at the Santa Ana Unified School District's website, you might come away thinking everything in the district is great.  Headlines include: "Academic Achievement Abounds;" "Measure G Facility Improvements;" and "SAUSD Congratulates its Top Educators of the Year." 
There is no mention of the fact that four of the seven Santa Ana High Schools have been placed on the State of California's "Persistently Low Performing" list, necessitating massive changes which might include transferring teachers, replacing administrators and even the possibility of becoming charter schools.
But check out what overmatched SAUSD Superintendent Jane Russo has to say on her website, under the headline, "Success is the Standard:"
We are dedicated to high academic achievement, in a scholarly and supportive environment, ensuring that all students are prepared to accomplish their goals in life.  Failure is Unacceptable! Success is the Standard…It's Up to Us All!
Is it just me or is Russo in complete denial?
Click here to read the rest of this post.