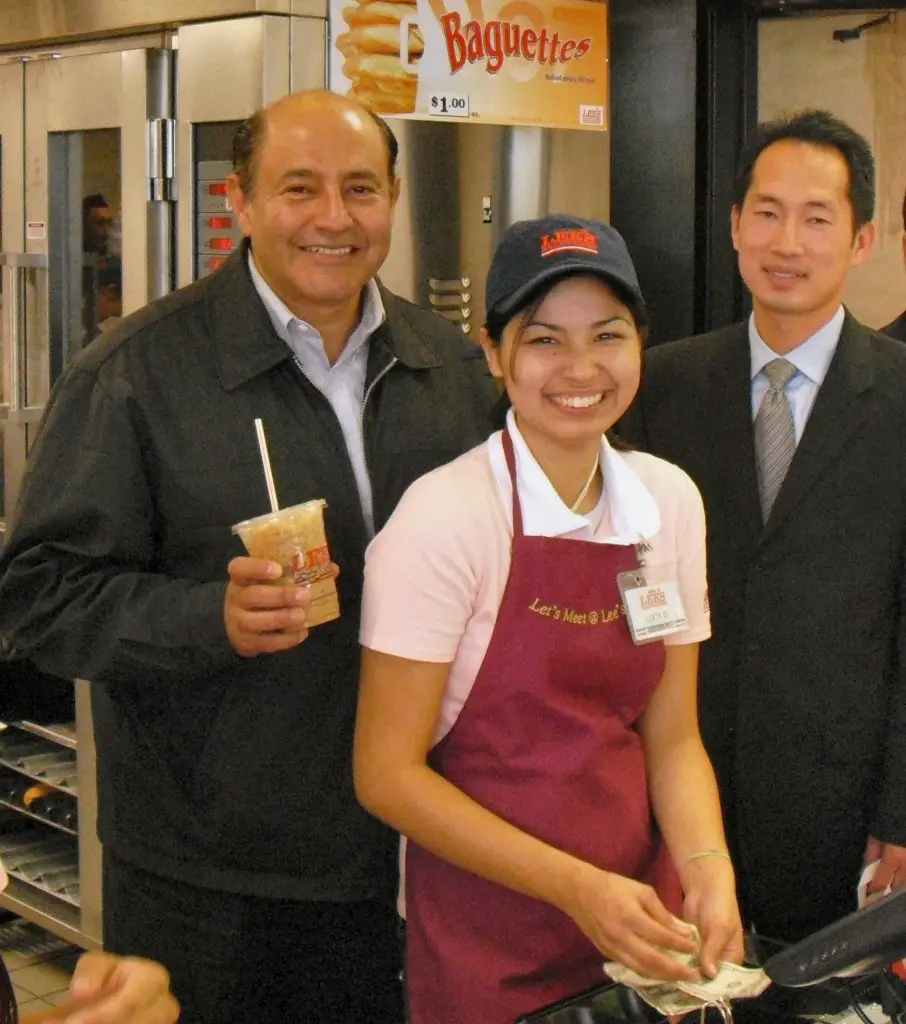 State Senator Lou Correa celebrates the opening of the new Lee's Sandwiches in Santa Ana
It is a big deal when a new business opens up in Santa Ana, particularly during the awful economic crisis our nation is currently undergoing.  Perhaps that is why so many local politicians showed up at the new Lee's Sandwiches in Santa Ana yesterday to celebrate the opening of this new franchise.
State Senator Lou Correa enjoyed an iced coffee while touring the new restaurant.  Other local elected officials who attended included State Assemblyman Jose Solorio, Santa Ana Councilman Vince Sarmiento, and a representative from Supervisor Janet Nguyen's office.
The new Lee's is located at 3350 South Bristol St. in Santa Ana.  Click here for a map of this new location. It is located in the Target shopping center, with frontage on Bristol St.
Click here to see more pictures and to read the rest of this post.