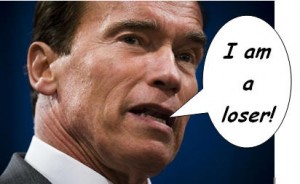 Field Poll: California voters oppose five of six May 19 ballot measures
By Peter Hecht
phecht@sacbee.com
Published: Wednesday, Apr. 29, 2009
Voters strongly oppose five special election measures being sold as a budget-reform elixir for California's burgeoning $40 billion deficit.
But voters in a new Field Poll overwhelmingly support a measure to bar legislators and state officers from getting a pay raise when there is a budget deficit.
And with heightened surliness, they're telling Gov. Arnold Schwarzenegger and the Legislature that they're fed up with more government spending and higher taxes.
If there is a message in the latest poll on May 19 special election measures 1A through 1F, it may be that voters want their political leaders to solve California's fiscal crisis and stop passing the buck through ballot measures.
"The majority of voters just doesn't believe what is being sold to them," said Field Poll Director Mark DiCamillo. "The skepticism extends up and down the ballot.
"Voters feel the Legislature isn't doing its job, hasn't been able to work with the governor and is just passing these things on to them."
Voter Barbara Dale, a Republican from Red Bluff, said she will be happy to vote in the special election because she is convinced that lawmakers can't do their job themselves.
"I don't like a lot of the things that they're doing," said Dale, who plans to vote "no" on Proposition 1A, which seeks to impose state spending restrictions but would trigger $16 billion in extended tax hikes.
"They're just pushing things through," Dale complained of lawmakers. "They're spending too much money, they're raising taxes, and they're chasing businesses out of California."
But Dale particularly wants to vote "yes" on Proposition 1F – the measure to deny elected officials pay raises when there is a state general fund deficit.
So does Democrat Vincent Anderson, an American River College student in Sacramento County.
"Why would we pay them more money when it seems that they're never doing their job?" Anderson asked. "Their job is to run the state."
Anderson, who opposes most of the budget reform measures, said he is offended the initiatives are even on the ballot.
"They're just passing the buck," he said. "California has been in debt for a while. Why is this (special election) so important now?"
In the poll conducted April 16-26, likely voters were roundly rejecting Proposition 1C – a measure calling for borrowing $5 billion from a revamped state lottery.
While likely voters opposed the lottery measure by 59 percent to 32 percent, they were against Proposition 1A by 49 percent to 40 percent.
Voters, by similar margins, are also rejecting special election initiatives on education funding (Proposition 1B) and on temporary shifts in voter-approved funds for early childhood development (Proposition 1D) and mental health programs (Proposition 1E) to pay for other programs instead.
The strong "no" sentiment on the budget measures comes despite the fact that a slight plurality of voters – 47 percent to 41 percent – said they believe the state's fiscal problems and the deficit will worsen if the initiatives are defeated.
The poll found a greater proportion of Republicans opposed to the measures than Democrats. More than three-fifths of Republicans oppose the fund shifts proposed in Propositions 1D and 1E, even though both ideas originated with GOP members of the Legislature.
But healthy majorities of both parties – 72 percent overall – answered "yes" when pollsters asked if voting down the measures "would send a message to the governor and the state Legislature that voters are tired of more government spending and higher taxes."
"When it becomes a message election, it doesn't have to be rational anymore," DiCamillo said. "The voters are just very upset with the performance of the Legislature and the governor. They're not very enthusiastic to be voting (in a special election). And those who are, are voting 'no.' "
http://www.sacbee.com/topstories/story/1818253.html
Popular Comment from the Sac Bee report.
Voters must remember that the legislature proposed Measure 1F & vote accordingly. Voters must vote NO on Measure 1F, as well, because it's a smoke screen. The fact is that legislators realize that they have no constitutional right to be paid anything at all for time they put in working on the budget after the June deadline. Accordingly, voters should be voting on a measure to deny legislators all pay and per diem for any time they put in on the budget after the June deadline for getting the budget out. After all, if you are paid to get a job done within a certain period of time, would you get paid more if it took you longer to do it? No! Then why should the legislature get paid much more for not getting the budget out on time? If we can't trust the legislature relative to the first five measures, isn't it a little insane to trust them relative to the 6th one? We should VOTE NO ON ALL MEASURES!!!!!!!!!!! — hpbromine
Gilbert note: The Field Poll telephone survey was conducted between April 16-26 in English and Spanish, of 422 California likely to vote in the May 19 special election.