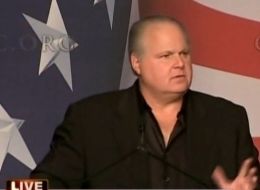 At his closing speech at the CPAC conference, conservative talk radio host Rush Limbaugh doubled down on his widely-controversial claim that he wanted President Barack Obama to fail. Limbaugh's speech went on more than an hour than what was planned.
The results of the conference straw poll were: Romney 20%, Jindal 14%, Paul 13%, Palin 13%, Gingrich 10%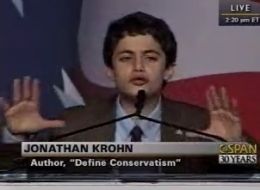 Conservatives Seek Next Ronald Reagan
The future of the conservative movement presented himself on Friday, and he was 13. Jonathan Krohn, the author of "Define Conservatism" and political prodigy voted "Atlanta's Most Talented Child" in 2006, was the talk of the Conservative Political Action Conference for a brief portion of the afternoon session. His two-minute address on "Conservative Victories Across the Nation" covered the lost principles of the Republican Party, which he called the "shell" to conservatism's "filling." Joe the Plumber was quite impressed with Mr. Krohn. JTP sold 5 copies of his book at CPAC, too.