.
.
.
MIDNIGHT – I lied.  I didn't go to bed.  I'd noticed that, in CA-48, Harley Rouda had momentum.  It was not an illusion.  He has passed up Scott Baugh and is now nipping at Keirstead's heels, just 0.1% behind him … and there are still precincts left to report.  I know how hard his people were working these past couple weeks.  This could very well turn into a Dana vs. Harley race.  But I also bet these two very ambitious rich Democrats are gonna want a RECOUNT.  (As I finally REALLY go to bed at 12:30 am, Harley has passed Hans and is in second place!  ONE precinct is still out.)
11:30 – Well, Tim Shaw has made a stag-like leap, and with almost all precincts reporting, it looks like the Supe race will be between him and Doug Chaffee – and I would support Tim in that case.  Joe Kerr looks too far back now to catch up. 
One bit of good news for Democrats is, as it turns out, we didn't get "locked out" in any of the Congressional races, although the folks who look like they'll be our candidates in the fall were not the first choices of many of us – Gil Cisneros up against Young Kim in the 39th;  Hans Keirstead up against Dana in the 48th;  Mike Levin up against Diane Harkey in the 49th (although that's close and could change overnight) … and Katie Porter looks like Mimi Walters' opponent.  Cisneros, Porter, Keirstead, Levin – we must learn to love them.
I'm going to bed now, see you in the morning!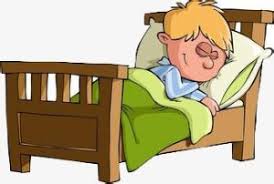 11 pm…  What's new?  Wow, the race between SQS and that Coronado lady is a lot closer than I thought – I thought this was gonna be a cakewalk for Sharon!  And I think I can call two pieces of bad news (in most of our opinion) – Irvine said no to the Veterans Cemetery (on the Strawberry Fields at least – is Agran really still that powerful there?) and citizens of State Senate District 29 can go back to calling Ling Ling Chang their senator.  GROSS.  (Oh well, Josh 2020!)  In bad statewide news, sneaky Charter School DINO Marshall Tuck looks like he's gonna be California's Superintendent of Public Instruction.  Isn't that an oxymoron or something, or whatever it is when Scott Pruitt runs the EPA?  [Update – I didnt' realize but Thurmond and Tuck still go to the November runoff, since Tuck didn't break 50%.  VERY IMPORTANT in November!]
10:30… Oh shit – Doug Chaffee just (slightly) overtook BOTH SHAW AND KERR – if things stay like that, we could have a Dem on Dem runoff for Supervisor!  Another race that's neck and neck, statewide, is who will get to be Dianne Feinstein's opponent in the fall – Kevin De Leon or a Republican named James Bradley?  If Bradley's on the ballot, along with Cox for Governor… that'd be good news for Republican turnout in the fall and bad news for Dems. (Update – it's Kevin.) Meanwhile what's going on with Irvine Measure B for the Vets Cemetery?  It continues to trail at almost the same rate as the Josh recall is succeeding.  Dan C must be doing backflips at this point, between Levin, Keirstead, and B failing – I sure hope some of these things reverse!
10 pm…  Kerr, Shaw, and Chaffee remain essentially tied for 4th District Supe.  In the 48th, Scott Baugh is inching up to the 2nd place Keirstead, scaring us all over the prospect of a R-on-R general (which by the way won't happen in the 39th or 49th.)  Still waiting and hoping for a Rouda surge and an Applegate surge, and a rash of anti-recall votes!
9:08.  The Governor race has been called – no more Villar, no Travis, no Chiang.  It's gonna be a summer/fall of Newsom vs Cox.  That's not exciting, at all.
************
8:30.  We're impatient so we look at the early early votes, with zero precincts still reporting, and of course that skews "conservative" and apparently "corporate Dem."  Right now CA-49 is Harkey & Levin, CA-48 is Rohrabacher & Keirstead (barely over Baugh), and CA-39 is Young Kim & Cisneros.  The Josh recall is passing by 62%.  Irvine's Measure B is barely ahead.  Katie Porter is looking like Mimi's opponent.  But … like I said.  Wait a little while.
************
6:25 – Three of our OC congressional districts are all over the national news you know – north OC's CA-39, south OC's CA-49, and the coastal CA-48.  The nation is on tenterhooks – are we gonna be able to even get a Democrat (or knock-on-wood TWO Democrats) into these runoffs, to help the Dems finally take the majority in Washington and be able to stand up to Donald Trump?
So, these are the races we'll be looking at most obsessively as the night wears on.  In 39, will Gil Cisneros and/or Andy Thorburn make it?  In 48, will it be Harley?  Hans?  Or five more months of Dana-vs-Scott bashing?  And in 49, Doug Applegate?  Or are those recent polls Mike Levin's been touting actually dependable?
But there's more we'll be checking on – is this crazy recall of Josh Newman going to succeed?  Are we gonna be stuck again with Ling-Ling "Underpants" Chang?
And who's gonna be running against Gavin Newsom for governor?  We've been cheering on John Chiang, but it'll probably be either the unexciting Republican Cox or the unexciting Democrat Villaraigosa.  Democrats are starting to think it'll be good for us to not have a Republican at the top of the ticket, as it should help us downticket.
For Orange County DA – will Tony Rackauckas get his 50% plus 1, and be on his way into his third decade of misrule?  Or will we enjoy a summer and fall of crazy Spitzer showmanship against him?  (Of course we're pulling for Murdock, no doubt quixotically.)
And which Democrat will CA-45 choose to go after Lyin' Mimi Walters?  Which two eager pols will advance to the 4th district Supervisor runoff?  Will Irvine (and the rest of us) get a Veterans Cemetery?  So much excitement!  Check in here every now and then, because Vern, Greg, and your other OJ friends will be updating obsessively. 
ALSO – readers, let us know what you're seeing out there!
NOTE – most recent updates will be at the top.  6:25 pm.
https://www.ocvote.com/fileadmin/live/pri2018/results.htm