.
.
.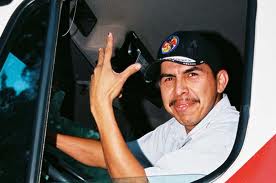 A newspaper reports that 650,000 California drivers licenses were issued last year to undocumented persons. This means that we have 650,000 more licensed drivers than a year ago.
One has to wonder how many of these new legal drivers, and their family members, used to use public transit but now use a personal automobile because they can legally do so. Could it be that this phenomenon is at least partly responsible for reports of public transit ridership declines in Orange and Los Angeles counties?
Is the theory of unintended consequences at work here?