.
.
..

PATTOO — the "Protecting Anaheim Taxpayers from Their Own Opinions" Act (known by some ideologues as the "Anaheim Taxpayers Protection Act") first came to the Anaheim City City Council for its approval on March 3, 2015.  It is a Charter Amendment that would require a 2/3 vote of the Anaheim City Council to place any proposed new, increased, or extended tax on the ballot.  Anaheim's Council may send to the citizenry for a November 2016 vote.
To follow this, you'll probably want to read yesterday's introductory post for PATTOO WEEK, which sets forth the major ideas for the week, and Cynthia Ward's original March 9 story on the subject.  And then, if you're really feeling ambitious, you can check out our four-part series from March 8 presenting OJB's own official unofficial transcripts.
Part One — Public Comments
Part Two — Murray's Intro, Kring's Kvetch, and the Vanderbilt-Houston Discussion
Part Three — Tait & Houston, "Mr. Procedure," Murray, Debbie Moreno, Brandman
Part Four — Bonds, 3-2 Measure N Vote, Angry Brandman, Tabling, Tait on JPA Loophole
As if we need to repeat it: these aren't official transcripts; they were the best we could do with our OJB volunteers.
(1) ALL TRANSCRIBING, WE WILL GIVE TO YOU-OU-OU
We'll make short shrift of Part 1, which covers five public comments — two for PATTOO, two opposed, and one more for — that preceded Council debate.  Use those links to see the full text; here we're just using bullet points:
LACY KELLY (CEO of Association of California Cities ("ACCOC"), Orange County):
[KELLY] We support this because of Prop 13.  Other cities have already done this.

[TAIT] Wait, have other cities really done this?  [KELLY]: Not exactly.  But: Prop 13.
[TAIT] But this doesn't involve Prop 13, does it?  [KELLY]:  Just talking about policy philosophy
Note: You will probably still hear people making the "others have done this" and the "Prop 13 requires this" arguments.  Both are wrong.  (Kelly may not realize it; Murray surely must.)  Prop 13 deals with the required margin applying to voter approval of tax measures, not of council approval to put such measures on the ballot. Those were implemented for General Law cities, not (usually larger) Charter cities, by Prop 62.
PATRICK PEPPER (member of the SOAR Executive Advisory Committee, formerly of Budget Committee):
Finance Department under Debbie Moreno does great job in revenue projections.

General Fund revenue from Anaheim's Transient Occupancy Tax: now 44%, was 30% in 2004, will be 50-60% in future

Resort retail and food sales generate almost $72 MM — half goes to City, half to OC Measure M2 funds

Resort area is "the" economic engine for Anaheim, Orange County and Southern California in general

Disney invests so much and City money for Convention Center expansion and ARC streetcar are important

Need ATPA to protect Anaheim & Resort from uncertainty of new utility taxes, sales taxes, and a gate tax
Note: Under Debbie Moreno, Anaheim has taken out huge balloon payment loans that Councils decades from now will curse.  That TOT revenue largely gets plowed right back into the Resort District.  Calling the Resort District "the" economic engine for Southern California in general — hello, the ports? — suggests a certain lack of perspective.  The money for the Convention Center expansion and ARC streetcar will not likely pay off despite his personal experience. Note that Pepper is the first one at the meeting to mention a gate tax — which, if ever enacted, would likely be minimal.  And no one is trying to drive away Disneyland; the question is what is reasonable taxation given city subsidies.
CYNTHIA WARD (President of CATER, Coalition of Anaheim Taxpayers for Economic Responsibility):
"Protection" being offered is protection from getting to vote.  Taxpayer Disenfranchisement Act

Council often hostile to people voting: District Elections, GardenWalk Giveaway, Convention Center Bonds

Add in closure of Joint Power Authority (JPA) loophole that circumvents City Charter
GREG DIAMOND (General Counsel of CATER, also your humble author):
Change the name: opposing this isn't opposing "taxpayer protection," as you'll falsely claim in campaigns

This is really about making a gate tax for Disney almost impossible to pass — not a good reason

Obscenely hypocritical to raise bar on higher taxes given NO bar on bond indentures that lead to them

Should pass policy requiring Councilmembers to vote no on JPA bonds unless it would create a 2/3 majority

Tait and Vanderbilt should vote No to see what Brandman, as a Democrat, will do as the deciding vote
GLORIA MA'AE (SOAR Advisory Committee, former Charter Review Commission member)
Tourism (hotel) tax is largest source of Anaheim's General Fund revenue, 10x greater than next city in OC

Anaheim residents and neighborhoods are its greatest beneficiary: parks, library, streets, public safety

Only happens because of Disneyland.  We get hotel tax, sales taxes, etc.

Disney also gives generously to Anaheim & OC, very involved in non-profits, doesn't boast about it

Anaheim is fortunate to have a resource like the Resort
Note: Some of the above is either untrue or misleading.  Some — that Disney devotes an unspecified amount of its profits (upon which it is thus not taxed but does get favorable public relations) to charitable causes — may be very nice, but doesn't really matter when it comes to paying off balloon payments on bonds for the Convention Center or Disney parking structure, which is the actual danger to Anaheim's future fiscal security.  Virtually no one — Denis Fitzgerald, perhaps, but few others — rejects the idea that it's fortunate that Disneyland is here.  The question is whether it is so powerful that it not only shares less with the city than it should but that it may arguably take more from the City than it gives.  (After all, the effects of those balloon payments can't be factored into our satisfaction level now, given that we don't yet feel their impact.)  Eventually, a gate tax — likely far less than the 6.5% imposed on Disney World in Orlando — may be the only viable answer to Anaheim's future fiscal problems other than bankruptcy or a fire sale of assets.  And what PATTOO is all about is cutting off that means of escape and rescue — despite that Orlando shows that a gate tax would be easily endured.
[2] THIS SHOULD BE IN FINE PRINT
We'll present City Attorney Michael Houston's comments in bullet-point format, interrupted as appropriate by notes labeled in orange.
At Councilwoman Murray's request, City Attorney's office drafted a proposed Charter Amendment that would require a 2/3 vote of the whole City Council to place City Council-sponsored tax proposals before the voters.
Note: Whoops!  Didn't expect to need a note this quickly!  Let's keep an eye on how much a single Council member — so long as it Kris Murray — can unilaterally force the City to spend in Staff salaries on a policy proposal that is pretty clearly designed for her personal political gain and that of her primary campaign contributor.  You may be surprised.
This already applies to some existing taxes, but generally not "general" taxes that feed into the General Fund.  A supermajority vote is also required for things like waiving bud requirements and sale of city-owned property.
As a Charter City, Anaheim isn't bound by Government Code Section 53724b, a provision of Proposition 62 requiring General Law cities to get a 2/3 City Council vote to put general taxes on the ballot.

This Charter Amendment would not apply to citizen-sponsored initiative petitions.  But it would apply to both General and Special tax measures that impose, extend, or increase any tax.

Constitutional requirements, such as the 2/3 vote of the electorate to pass and that general taxes can only be on a ballot when a City Council seat is up for election, do not change.
Thank you, Mr. City Attorney.
[3] MURRAY BEGINS TO SPIN HER WEB OF DECEPTION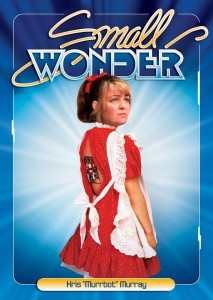 Murray was in full Murrbot rapid-fire monotone mode; the insertion of any punctuation other than commas in what appears below is simply a sporting gesture towards Murray and for the protection of our readers.
"I think it's important for everyone's benefit to speak to the fact that Proposition 62 was approved by California voters to put this 2/3 vote requirement in place for all General Law cities.  Charter cities are exempted from that because we are governed by our City Charter, a city constitution, therefore we individually have to consider amending our own charter to make this kind of law take effect here in Anaheim.  "
Uh, let's go back to using bullet points.
Prop 62, which imposed this "2/3 City Council vote requirement to place a tax measure on the ballot" upon General Law cities, does not apply to Charter Cities, who must vote to adopt its terms.
Note: And none of them have done so before now, in the more than 12 years since the Supreme Court decision settling this matter.  That was Tait's point in his exchange with Lacy Kelly.  This is big, and apparently unprecedented, reining in of the substantially greater powers given to Charter Cities — usually justified by the facts that they are larger, wealthier, and more complex.
People discuss raising taxes.  California is one of the highest-taxed states in the U.S.  Many cities don't have options to seeking increased taxes and fees.  But, due to public private partnerships, Anaheim needn't do so.

The Resort Area, Stadiums, and Convention Center, allow Anaheim to generate the lion's share of city revenue through private economic development.

It has worked well.  Revenues exceed projections, public safety hiring is on-target, and we've just invested millions of dollars of new investment in our neighborhoods.
Note: BORROWED!  That $20 million for the neighborhoods was borrowed — not raised, not generated.  It was part of a bond of which this portion alone will require about $45 million to pay back over time — and most of those payments are "back loaded" balloon payments that the present members of Council will never have to worry about.  This is not fiscal sanity, good management, or "working well."  It's a cheap trick pulled on the public for political gain.
Thresholds for General Law cities should be in place for Anaheim and hopefully other Charter Cities.  This is truly about conformity with General Law cities, and ensuring the ultimate taxpayer protections here in Anaheim.
This reminds me of how the Council's taking away the Mayor's right to agendize items between meetings after he blew the lid off of the bogus "CSL Report" on Sept. 24, 2013 was ostensibly justified as mere "streamlining the process."  How Kris Murray sleeps at night, after spouting something like this, I do not know — but I suspect it might be "hanging by her clawed feet from the rafters."
Again: by choosing to pass a Charter, a city has rejected the idea that "conformity with General Law cities" — which are usually smaller, poorer, and simpler — is necessarily a good thing.  And unless this measure addresses the bare City Council majority's unlimited authority to issue bonds while wearing the hat of a Joint Powers Agency, it offers no real taxpayer protections at all.
[4] LET'S END WITH LUCILLE KRING'S KOMIC RELIEF
This one's been sort of a slog — they do get more interesting — so let's end with something lighter.  Lucille Kring spoke next.  We shall quote from her verbatim.
"Last March and then in the later part of last year … we did support redoing the bonds for the Convention Center, and out of that we've received $20 million that's going directly into the neighborhood.  That was a 4-1 vote."
Note:  You thought we were making this up, right?  No — as she says, everyone then on the Council except Mayor Tait voted to float $20MM in 30+ year bond money to fund General Fund expenses.  And that has nothing to do with the appropriateness of PATTOO.
"That group also sued the City twice [over bonds] and I'm glad to say that the City won twice."
Note:  The City won once, based on the incredible argument that they could simply put on new hats and override the City Charter.  The other suit was settled in a "walkaway" — no decision.  The principles over which CATER sued will be appealed in a companion suit from San Diego that our co-counsel believes (and we agree) is better suited for that purpose.
"This 2/3 is a number that the other General Cities use."
Note:  Anaheim is not a General Law city.  That's the bleedin' point!
"I think it's a substantial amount."
Note:  No idea what she is getting at here.  Yes, it is bigger than 50% + 1.  Math!
"It does not take the right away of the taxpayer to vote."
Note:  Yes, it would do so in a case where there was overwhelming voter approval but for a measure like a gate tax, but three out of seven people on the Council (say, one's heavily financed by Disney) opposing it.
"This puts the Council, if you have 2/3 of the Council members putting it on the ballot, then the people have a right to say "yea" they want to be taxed or "no" they choose not to be taxed.  So this is not taking any taxing away or any vote away from the citizens of Anaheim."
Note:  (Emphasis added, of course.)  If you don't have such a majority, than even a measure that would otherwise pass cannot make it to the ballot without an expensive initiative drive.
Someone please explain this to the Councilwoman.  Someone patient.