Hat tip to Matt Coker, raking through the muck for the Weekly, who writes:
Yes, the city of Brea did hold an informational meeting of its own recently after residents expressed alarm over fracking wells popping up next to their homes and schools. But Mayor Brett Murdock let Linn Energy give the fracturing presentation without allowing the community to ask questions, according to Alexandra Nagy a Food & Water Watch organizer.
"Brea residents are concerned the Brea City Council's priorities are more closely aligned with protecting Linn Energy than safeguarding community health and safety," she writes in an email.
So — I think that I may go there Friday night.  Who's with me — on either side?  Do I have to name names?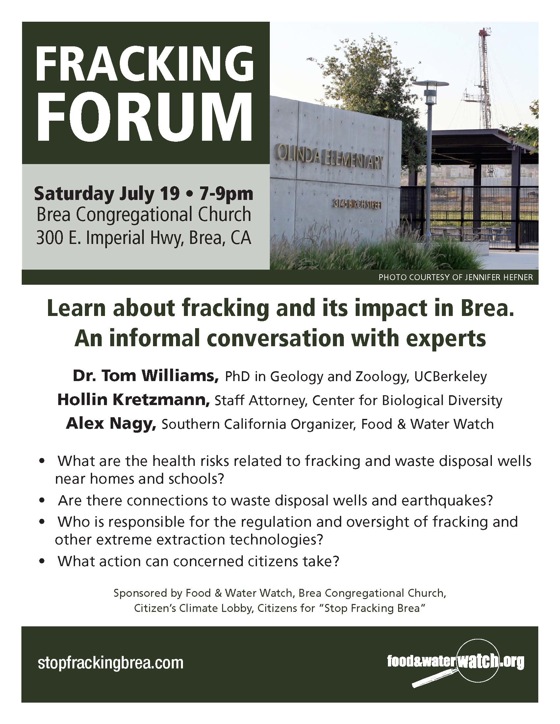 This is your Weekend Open Thread.  Talk about that, or whatever else you'd like, within reasonable bounds of decency and decorum.  And, given the other item recently posted, I think that this week we will have a Dearthwatch!