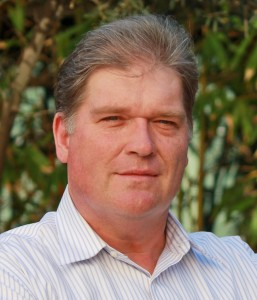 Duane Roberts
From www.voteduaneroberts.com:
DUANE ROBERTS LAUNCHES DRIVE TO CHANGE THE START TIME OF COUNCIL MEETINGS TO 7:00 P.M.
September 12, 2012
FOR IMMEDIATE RELEASE
Contact: Duane Roberts
voteduaneroberts@gmail.com
ANAHEIM, CA–Duane Roberts, a candidate for the Anaheim City Council, has officially launched a drive to change the start time of council meetings from five to seven o'clock, arguing that holding them two hours later on Tuesday evenings would reduce time barriers to accessibility for many residents and increase their rate of participation in civic affairs:
"I recently conducted a survey of all 34 incorporated municipalities here in Orange County and discovered that 29 of them–roughly 85% of all cities–begin the public portion of their council meetings between six and seven o'clock in the evening. Besides Anaheim, the only other city that conducts its meetings at five o'clock is Buena Park. Only three begin before that time, with Laguna Woods, a community of retirees, starting at two o'clock.
"Over the years, I've often heard people tell me they would like the opportunity to attend council meetings to speak on various agenda items, but couldn't do so because of its early start time. Many residents are employed in nine-to-five jobs. When they get off work, some immediately go home to prepare meals for their children. Others commute to outside locales for work and don't return until after 5:30 p.m. or later due to traffic congestion.
"Bumping up council meetings by two hours to seven o'clock not only would reduce time barriers to accessibility for many workers, mothers, and small business owners, but eventually cause an increase in their rate of participation in civic affairs. No longer would residents feel alienated or disenfranchised for simply being denied an opportunity to speak at a council meeting because it was held at a time that they could not attend.
"I encourage every resident who reads this message, regardless of whether or not they cast their ballot for me in the upcoming November election, to attend the Tuesday, September 25th meeting of the Anaheim City Council and express their support for this idea. The five o'clock start time is nothing more than a relic of a bygone era when Anaheim was still a small community of farmers, not a thriving urban metropolis of 341,000 people. It's time for a change."
###