.
.
.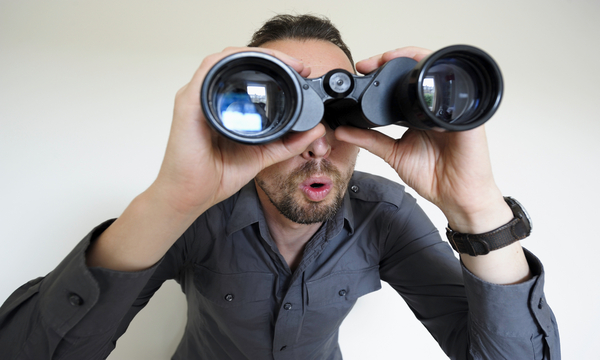 Deep thought and a bit of creativity produced the following predictions. They are presented to be both entertaining and thought provoking. Have at them.
Those who believe the Mayan calendar signals the end of the world as we know it on December 21, 2012 will be disappointed as nothing much will happen.
President Obama will win re-election in November.
The Republicans will keep a majority in the House and capture a majority in the Senate.
California voters will approve an initiative that will increase some taxes on a so-called temporary basis to help solve California's perpetual budget crisis. The additional revenue will help but not do the entire job, leading to more cuts in FY 12-13 and beyond.
California voters will also approve one or more competing initiatives intended to curtail retirement benefits to current and future state and local government employees. If multiple pension initiatives are approved, the Courts will be called upon to sort out what parts of each initiative is now law and what parts are not.
The Board of Supervisors will lose another pension lawsuit. The net result of the ruling will be that public employees have an entitlement to the retirement benefits they were promised and which were in effect on the day they retired meaning it is almost impossible for a local government entity to impose cuts on current retirees.
Civil unrest will grow in the U.S. as the Occupy movement will be replaced by angry protests with violence breaking out in parts of the country.
A major earthquake, causing property damage and loss of life, will strike the lower 48.
9.  Strict water rationing will be applied throughout much of California due to a record setting lack of rain and snowpack state-wide.
10.  The current County Executive Officer (CEO) will retire, leaving a major void in County government that the County Supervisors will have difficulty filling with a competent, experienced person.
11. California State prisons and county jails will almost all be severely overcrowded setting the stage for another round of court intervention.
12.Jerry Brown will announce – if not in 2012 then early in 2013 – that he will not run for a second term as Governor thereby reinforcing the premise that California is
ungovernable.
13. The economy will improve slightly, but housing values in Orange County will continue declining.
14.  The California Angels will play in the 2012 World Series.
15.  The Lakers will be a mediocre team on the shortened season that has just begun.
16.  The USC Football Team will finish the year ranked as the No. 1 college team.
17.  The Orange Juice blog will be overhauled and revitalized and by year's end be on track to reach its potential as a major force for news as well as change in Orange County.
18.  Maybe I will learn this word processing system so I can get the spacing right!