.
.
.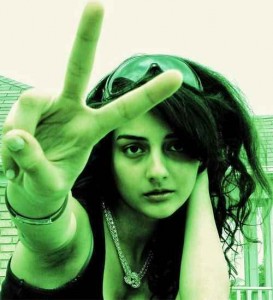 The coverage of the Presidential race by major media, back channel chat rooms, blogs, cable news shows with an array of no-name pundits, newspapers, celebrity rags and periodicals and even so-called elitist political power brokers…..all seem totally out to lunch in these few days before the Iowa Caucus.  The Republican Candidates all seem like characatures of paid, political analysts of all stripes.  It is difficut to keep up with there moving and endless change of positions on the issues.  Watching the endless parade of so-called Republican Debates are a ridiculous waste of valuable time.  Now the coverage by the media of these events is taking even more of our time.
As we drive on the roads of America……trying to sense the mood…….we find a litany of road rage, inconsiderate behavior and extremely poor driving habits.  If this is any indication of how much frustration has risen its ugly head……we only have to watch Tim Tebow win another game for Denver.  It is as if, the old rules just don't apply anymore.  It is as if, the NFL has lost its ability to stop a Quarterback……that is not a Quarterback.  Then there is one single great news highlight film:  Albert Pujolus and T.J. McDonald are now Angels!  OK, two: Robert Griffin III is the Heisman Trophy recipient.  Yeah…..as nice guy wins for once!
As we live in these interesting times, we can easily see that the lack of stability in the Global Financial Community has bunches of folks….freaking out!  The funny thing is that it is difficult to understand what kind of world we would live in if ANY of Republican Candidates are chosen as the next President. " No Newt….EVER!" , " If the Mitt Don't fit….you've got to quit.",  "That Dog won't Huntsman!", "Vote for Rick and they will put you in a Santorum!", "Perry this, Perry that and thrust home Cyrano!", "Michelle, oh well……these are words that go together well!", "If you do Ron, Ron…….you will probably be robbing Peter to Pay Paul!" and finally: "The Donald is a Duck…..not a Trump!"
Good grief….who is that Peace and Freedom Party candidate again?