.
.
.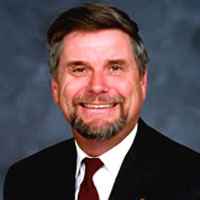 The Santa Rosa Press-Democrat newspaper reported on Sunday, December 11 that the Sonoma County Board of Supervisors will be conducting interviews on Monday, December 12 for the vacant position of Auditor-Controller-Treasurer-Tax Collector and that one of the three candidates to be interviewed is Orange County's current Auditor-Controller David Sundstrom.
Sundstrom was selected to fill the Orange County Auditor-Controller job over a decade ago after the incumbent retired under fire for not doing more to sound the alarm bells about the risky investments Tax Collector-Treasurer Bob Citron was making that resulted in the county filing bankruptcy in 1994. The position in Orange County is elected, and Sundstrom has been re-elected to the position several times following his initial appointment. He is generally credited with running a good operation and has occasionally butted heads with the County Supervisors; one of the most recent examples was after Supervisor John Moorlach wrote an op-ed piece that appeared in the Register that forecast that county government was headed for another bankruptcy. Sundstrom publicly disagreed with Moorlach's alarming prediction and said in his view the county was nowhere near a need to pursue another bankruptcy.
Why Sundstrom would consider another job in a much smaller county like Sonoma County can only be speculated about. Could be a quality of life issue. Could be the attraction of combined Auditor and Tax Collector-Treasurer duties there compared to here where these duties are separated between two elected officials plus an appointed Auditor. Could be that the frustrations of trying to carry on in a county government that often seems dysfunctional under a Board of Supervisors that is not particularly visionary and often engaged in behind the scenes bickering and one-upmanship are the reasons.
Whether he is selected for the Sonoma job or not, the fact that Sundstrom is apparently looking for other opportunities is an indication that all is not well in Orange County Government.