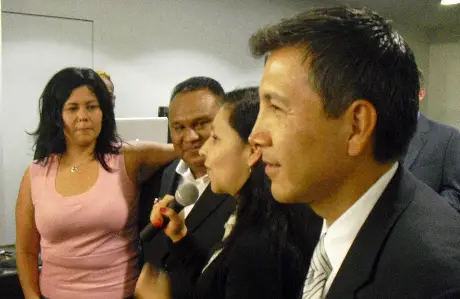 When Jerry Brown came to Santa Ana, to speak at the O.C. Labor Day event, he first stopped to visit at Mayor Miguel Pulido's home.  Now that both Brown and Pulido have won, the Voice of OC blog is speculating that Brown might appoint Pulido to a state position, possibly in energy or a cabinet-level position involving the environment.  Pulido confirmed this with the Voice of OC.
It is true.  This might happen.  Pulido might also get a call from President Barack Obama.
So what if this happens?  Well, for one thing, this does not mean that mayoral runner-up Alfredo Amezcua would be next in line.  The system doesn't work that way.  Instead, the City Council majority would appoint the next Mayor.  That would likely be Mayor Pro Tem Claudia Alvarez, who has shown in the past that she is very capable of running the City Council meetings when Pulido has been away.
This would open up Alvarez' Council seat, in Ward 5, for an appointment as well.  This is ideal as the Council majority will not give that position to SAUSD Trustee Roman Reyna, who many think will run for that seat in two years.  Who would it be?  I don't know.  But Alvarez better get busy looking for someone right away.
Click here to read the rest of this post.
UPDATE: According to the Santa Ana City Clerk, if Pulido leaves, then Mayor Pro Tem Claudia Alvarez will replace him and the City Council will have thirty days to appoint a replacement.