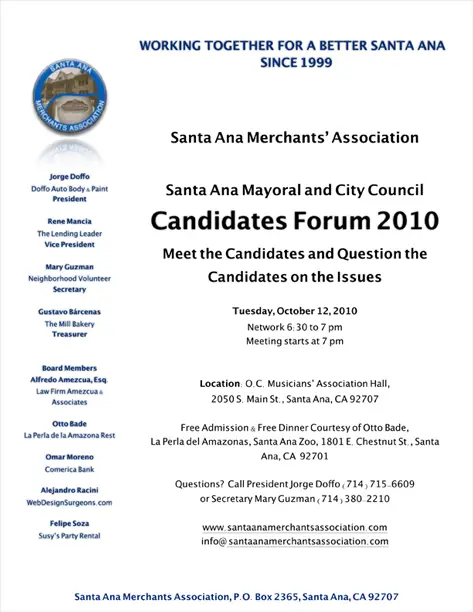 The South Santa Ana Merchants Association (SAMA) is hosting a Santa Ana City Council and Mayoral candidates forum tonight, at the O.C. Musicians Hall, located at 2050 S. Main St., in Santa Ana.
Admission is free and dinner is free too, courtesy of Otto Bade, who operates the La Perla de la Amazona restaurant, at the Santa Ana Zoo.  Bade is himself a past candidate for State Assembly.
If you have any questions you may call Jorge Doffo, the President of the Association at 714-715-6609, or call Mary Guzman, their Secretary, at 714-380-2210.
Click here to read the rest of this post.