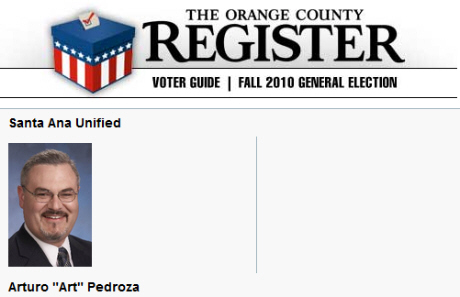 The O.C. Register has published their voter guide, online, at this link.
One of the candidates for the Santa Ana Unified School District, Jeffrey K. Morris, did not bother to give his answers to the O.C. Register.
I did, as did John Palacio and Audrey Yamagata-Noji. Click here to access all of our entries.
As far as I can tell, neither Palacio nor Yamagata-Noji have campaign websites.  Click here to visit my campaign website.
Interestingly, my name appears first on the ballot, with Palacio listed right below me.  Yamagata-Noji is listed third and Morris is last (see the graphic below).