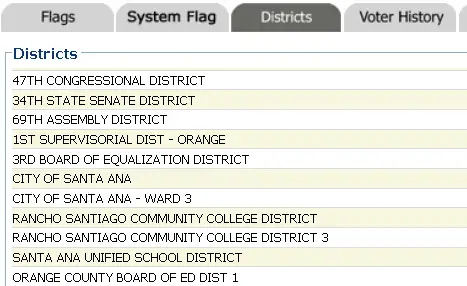 I have received evidence that Al Amezcua, an attorney who is a candidate for Mayor of Santa Ana, did not live in Area 1, when he was serving on the Rancho Santiago Community College District.
Amezcua registered to vote, at the time, at his office address on Broadway, which is south of 17th, in Santa Ana.  That address is in Area 1.  However he was living at an address on Memory Lane, in Morrison Park, which is in Area 3, as see in the above graphic.
Nativo Lopez, a former SAUSD Trustee who Amezcua helped to recall, is in jail right now for registering to vote at his office in Los Angeles while he was still living, and voting, in Orange County.
When Amezcua abruptly quit the RSCCD Board we all wondered why.  Now we know.  Someone must have found out what he was doing.
Click here to read the rest of this post.