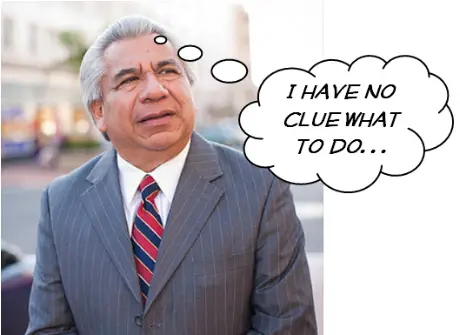 I visited Alfredo Amezcua's mayoral campaign website again yesterday- and as usual found nothing of substance. However, he did post a new statement on his Facebook page hinting at a glimmer of an issue:
It was depressing doing research today regarding the business climate in Santa Ana. Santa Ana's business license fee is as much as six times what other cities charge. When we called other cities, we got someone on the phone right away. When we called Santa Ana, we were listening to music for a fair amount of time before getting help. I want to reduce work on the fees and the hold times as mayor.
This is old news, in fact I have researched this very subject and I wrote about it in February of this year.  Click here to read that article.
As usual, Amezcua is blowing smoke.  He didn't offer any solutions to the perceived problem.  Nor did he note that the City of Santa Ana, earlier this year, collected $500,000 in business tax revenues during an amnesty that the City offered.  Click here to read about that.
Click here to read the rest of this post.