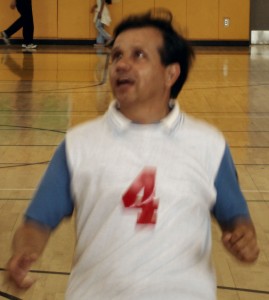 The Santa Ana 714 Nutrition and Fitness Fair, which is set for this Saturday, May 8, will feature a basketball game between Santa Ana City Council Members, Santa Ana School Board Members, community organization activists, high school students and other city leaders. 
The event will be held at Hector Godinez Fundamental High School, located at 3002 West Centennial Road, in Santa Ana.
Here are the basketball teams: Continue reading Santa Ana Fitness Fair will feature Mayor Pulido playing basketball.
Click here to read the rest of this post.