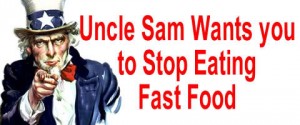 A Guest Post by Erik Braunitzer
The economic downturn has hit many areas hard, including California. CA officials continue to have political debates on how to fix the deficit. One proposed "solution" suggests that we implement a food and beverage tax that would charge one penny per ounce of sugar which would potentially increase the total cost of some products, such as soda, by as much as 50 percent. We recognize the need to balance the budget, but taxing the hardworking citizens of the state is not a solution. In fact, it will cause more burden for families and businesses already struggling to make ends meet. Additionally, it will put thousands of Californian jobs at risk.
This is also true in NY State – "Whatever revenue might be generated from this tax could potentially be offset by 6000 jobs being lost in this state. We can't let that happen." – Senator David J. Valesky.
The biggest argument that proponents of the tax have brought to the table is that a food and beverage tax will help curb childhood obesity. In reality, punitive taxes on food and beverages do not teach our children the importance of a good diet or how to live a healthy lifestyle – therefore doing little to improve public health. Comprehensive education, not taxation, is the key to improving public health.
Putting thousands of food and beverage industry jobs at risk and raising taxes on the products that hard working families enjoy is the wrong approach to fix these states' economic problems. Join over 3,000 other Californians by signing our petition and telling Sacramento you oppose the food and beverage tax.