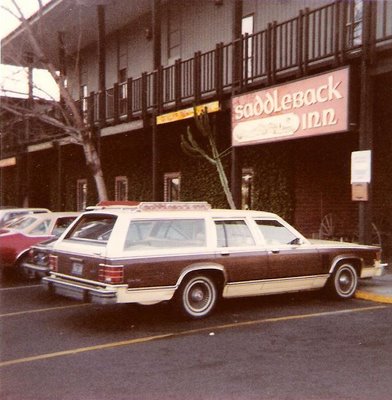 Vintage Picture of the Saddleback Inn, courtesy of Orange County Memories
UPDATE: I found out that the Saddleback Inn is now owned by a fellow named Anil Mehta, of JK Properties. 
The impoverished residents of Santa Ana's dilapidated Saddleback Inn are being evicted , en masse, according to Tom Barber, on the Breakfast Together Outreach page on Facebook.
An inside source reports that this property was allegedly purchased from the City of Santa Ana by Santa Ana Mayor Miguel Pulido's friend, Kris Kakkar.
In 2003, Pulido was found guilty of hiding money he'd taken from Kakkar, according to the O.C. Weekly, who described Kakkar as "a venture capitalist with numerous business interests at Orange County city halls."
Click here to read the rest of this post.