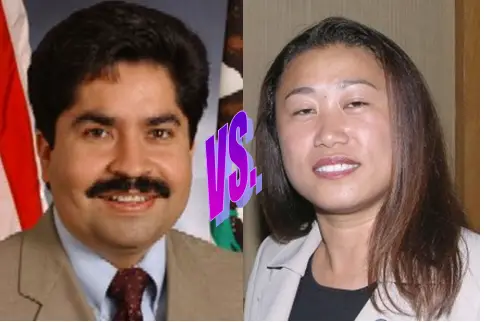 In two years, Supervisor Janet Nguyen, a Republican, is going to have to run for re-election.  She only won by three votes, back in 2007.  She won a full four year term in 2008.  However, since then she has antagonized voters numerous times. 
In her latest gaffe, she has upset most of Little Saigon by taking over this year's Black April event, which commemorates what happened when Vietnam fell to the communists and the people had to flee, many of them arriving here in California.
Rumor has it that popular Assemblyman Jose Solorio, who is a Democrat, will be challenging Nguyen for the First Supervisorial District, in 2012, when, coincidentally, he will term out of the State Assembly.
Solorio represents the Cities of Anaheim and Santa Ana, in the State Legislature.  Those same cities are in the First Supervisorial District. 
Click here to read the rest of this post.