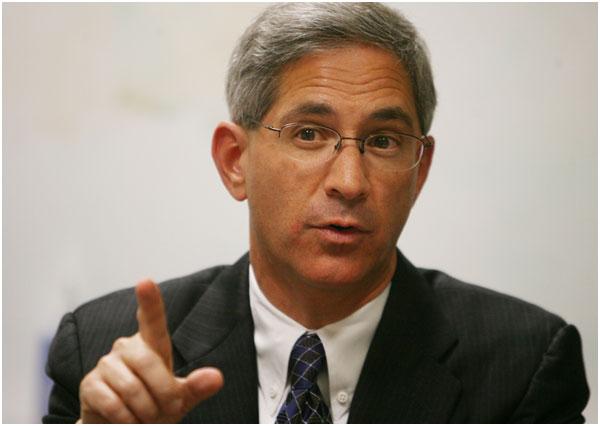 The Citizen Power Campaign continues to gain momentum, garnering the endorsement of Republican gubernatorial candidate Steve Poizner.  Poizner joins Chuck DeVore and Tom Campbell in endorsing the Citizen Power Initiative.  The measure will end the public employee unions' death grip on state government by prohibiting those unions from using forced member dues for politics.  The Campaign recently launched a revolutionary iPhone application for gathering signatures to qualify the measure for the November 2010 ballot.
The Citizen Power Campaign's growing momentum reflects widespread recognition of the need for reforming the public employee unions.  Former Democrat Assembly Speaker Willie Brown recently called for an "honest dialogue" on how "out of control"  public employee unions "[run] the show" in California and threaten "career suicide for most officeholders" who oppose them.  According to The Economist magazine, these "coddled and spoiled" unions "continue to gobble up money", driving reform.  Initiative supporter John Stossel says "Whether you want to support a candidate or a political party should be your decision.  Union bosses shouldn't get to force you to give money to causes you may hate."
Passage of the measure will be a major political setback for the SEIU, which relies on forced unionization of state workers and forced member dues to bankroll its political agenda.  In a recent egregious example of forced unionization, the SEIU forced private Michigan child care providers into the union. (The governor vetoed such a law in California.)  The SEIU spent hundreds of millions in forced dues to help elect President Obama.  The SEIU's Andy Stern is the White House's most frequent visitor.  Now, Obama is helping the SEIU hide its political expenditures from public view.  This all points to a corrupt political partnership demanding reform.