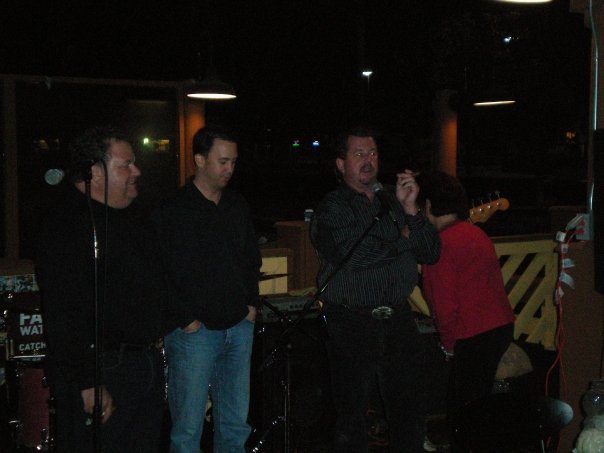 Assemblyman Jeff Miller's wingman Steve Nolan doesn't like Anaheim Deputy Chief of Police Craig Hunter
A former Anaheim cop named Steve Nolan is apparently making allegations, again, about malfeasance involving Anaheim Deputy Chief Craig Hunter, over at the FFFF blog.
I met with Hunter recently and spoke to him for close to two hours.  We discussed Nolan and the allegations – Hunter knew they were coming.
Nolan used to work in a gang unit headed up by Hunter.  From what I understand, Nolan was a bit of a character, and he used to rub the rest of the unit the wrong way.
At some point the unit members complained and eventually Nolan announced that he was leaving the unit, to return to being a beat cop.  The guys tried to get him to stay, but his mind was made up.
Nolan left, but in the process he allegedly wiped his office clean, taking materials home that were parts of various investigations.  Officers in the unit had to go to his home to retrieve the materials, only to find that a series of tapes had been erased.  They were crucial to a big case.
Nolan perhaps knew he had crossed the line, so he went to Internal Affairs and reportedly made up a story about Hunter beating up a kid.  Ironically, he was quite far from where that happened, and there was a wall blocking his view.  He could not have seen what happened.  But the jury felt otherwise.
It is typical for juries to hold against cops.  This was the only black mark on Hunter's record.  Nolan eventually won a settlement and moved to Corona, where he opened a restaurant, the Blackwoods BBQ, with the money he took from Anaheim taxpayers via his lawsuit.
Nolan never quit the Anaheim P.D.  He just left.
Was he right about Hunter?  Even the OC Weekly had to admit that "A separate investigation by the FBI produced no criminal indictments and was closed the same year.  Anaheim has never acknowledged any wrongdoing in the Nolan affair, maintaining that the whistleblower is free to return to the department whenever he desires."
If Nolan was right, why did Hunter keep getting promoted?  Today he is the right hand to the Anaheim Chief of Police.  And the Anaheim Police Department has one of the best records in the state for fighting and lowering crime.
But wait, there's more.
The jury found "no wrong doing" on behalf of the officers.
The Chief who fired him died before he could testify on why he fired Nolan.
Nolan recanted his story he told the Internal Investigators, before he went to trial, but that doesn't matter in a whistle blower law suit.
The City of Anaheim's Police Department asked the FBI to investigate, they didn't come looking.  They wanted transparancy
What about Nolan?  Glad you asked.
In May of 2007, Nolan was "sentenced to three years probation and community service and ordered to pay restitution after pleading guilty to misdemeanor hit-and-run," according to the Press-Enterprise.
Please read the Press-Enterprise article and then ponder what Nolan was like as a cop.  Here is an excerpt:
Tom Jordan, an Orange County man who said he had been in a near accident with Nolan at Green River Road and Palisades just before the collision, told the CHP officer on the scene that he confronted the councilman after Nolan ran a stop sign at 30 to 35 mph and almost struck his car.

Jordan said he followed Nolan to the parking lot of Nolan's restaurant, Backwoods BBQ, and that Nolan apologized for nearly hitting him and said he was drunk.
Nolan was endorsed in his last Council race, in 2008, by both the local teacher's union and the local firefighter's union.  OC GOP Chair Scott Baugh just ripped Republican candidates who take money from unions.  While I doubt Baugh's sincerity, he is right.  When GOP candidates shill for unions, it is bad for everyone.
Nolan is also an ally of Assemblyman Jeff Miller.  Remember him?  He is the guy who pervy Mike Duvall was talking to, about his sexual expolits with lobbyists, when that microphone was left on.  Miller and Nolan are two peas in a pod.
What about Hunter? An article on the City of Anaheim's website sheds some light on his character:
Chief Hunter has played a pivotal role in developing the Anaheim Police Department as a recognized leader in homeland security and community policing. As a commander in the resort district, Chief Hunter developed the Anaheim Police Department's nationally recognized Tourist Oriented Policing program and the department's first volunteer Corp of Resort Ambassadors.  Most recently, the Department received international recognition in Police Problem Solving and was selected as a finalist for the distinguished Herman Goldstein Award at the 2007 Problem Oriented Policing conference in Madison Wisconsin.

Chief Hunter is married and has four children.  His community involvement includes many years in Boy Scouting and officiating high school and college football.  Two of his sons are Eagle Scouts and one is a police officer.
So are you going to believe a hit and run RINO like Nolan?  Or a police officer who has done a great job in Anaheim and who is widely respected by his peers?  You decide…