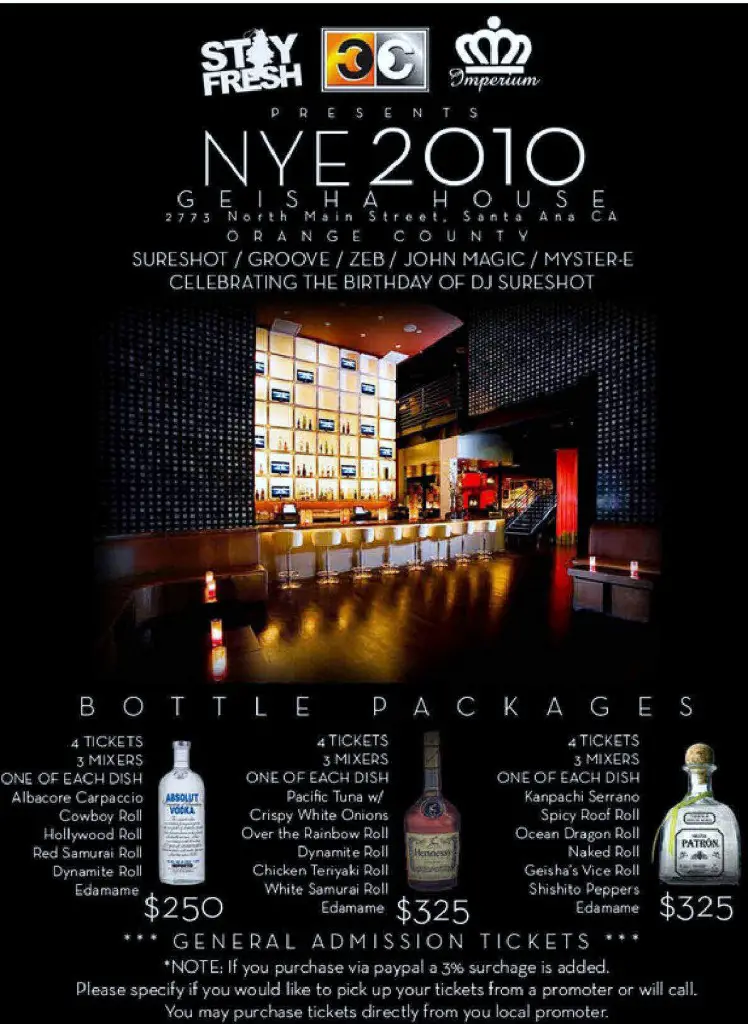 Many of Santa Ana's finest restaurants and organizations have announced their plans for New Year's Eve.  Don't wait too long to RSVP!
Let's start with a look at what Geisha House will be offering on New Year's Eve.  Geisha House is located at the CityPlace, in north Santa Ana, across from the MainPlace Mall.  For $250 you will get four tickets, including 3 mixers, an appetizer, four different sushi rolls, Edamame and an entire bottle of Absolut Vodka.  Geisha House will offer two other specials on New Year's Eve, as per the graphic above.  To order a bottle package, contact Kevin McVearry.
Click here to find out more about all the parties and fancy dinners taking place in Santa Ana this New Year's Eve.