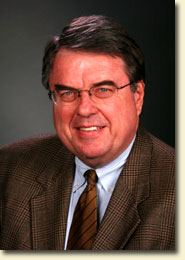 The MWD doesn't want you to contact board member Dan Griset about their pension spike…
"Some government officials are slow learners. As the economy has faltered, California public employee pension fund investments have dropped 25 percent or more, meaning that taxpayers could be forced to pick up the tab to pay for the large, guaranteed pensions that must be paid to retired government employees, a significant number of whom retire with close to full pay in their early 50s. Yet the Metropolitan Water District of Southern California is about to spike pensions for its workers by 25 percent," according to the O.C. Register.
Well this sucks.  Water prices are going up and now the MWD wants to spike their public employee pensions even higher?  No bueno!
Click here to see who is on the MWD board of directors.  It is time to start emailing them and let them know you expect them to vote against this pension spike!  One problem though, their Board of Directors info does NOT include any means to communicate with these directors!  How do you like that?
So contact your Mayor and City Council.  They are the ones who appoint folks to the MWD board.  Here in Santa Ana, our representative is Dan Griset.  Since we cannot easily reach him, be sure to email our City Council about this at this link.
UPDATE: Hold the press!  I found a way to contact Griset.  It turns out he has his own website.  He appears to be some kind of consultant.  Click here to send him a nastygram about the MWD pension spike!