.
.
.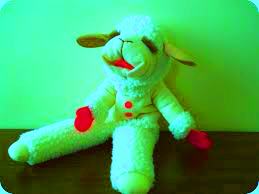 Monday Night Football has never been the same since Dandy Don Meredith, Frank Gifford, Howard Cosell and "Mongo" Alex Karras left the room.  Having said that; watching the St. Louis Rams appear against the evil Chip Kelly, San Francisco 49'ers was painful in the extreme.  As the "Pretender to the Throne", 1st round draft choice Cal QB Jared Goff stood on the sidelines without uniform, Case Keenum rattled around Santa Clara Stadium, like a beebee in a basketball.  Apparently all the plays designed to go over 10 yards were taken completely off the table by Coach Jeff Fisher.  Perhaps, Fisher was conferring with Pat Haden about funding the LA Coliseum Expansion for those new Corporate  Sky Boxes?  The worst was watching two LA Rams (stars) raise their fist in political protest during the National Anthem.  SF back-up QB Crappy Cappy and his pal of course were setting the tone for the media.  All of them should have been banned from the game.  They all should go protest with signs in front of their local PD's……not on Roger Goodell NFL television.
The score was 28 to ZERO!  Welcome to Los Angeles Ye Old Rams!  Not exactly a Merlin Olsen moment, not exactly a Bob Waterfield or Norm Van Brocklin moment.  Not exactly a Jack Snow moment either.  We have no deep threats apparently, a Quarterback that cannot read an eight man front, a coaching staff that doesn't know how to blitz the opposing quarterback and the beat just goes on and on.
Last year the St. Louis Rams were one of the best Defensive Teams in the NFL.  What happened?  The Defensive Coach couldn't find affordable rent in Marina del Rey?  The NEW Los Angeles Rams face the Pete Carroll Seattle Seahawks on Sunday.  Their only hope is that Seattle QB Russell Wilson will be held out with his sprained ankle.
Will it get any better?  Sort of like the USC Trojans.  They lose to Alabama, beat Utah State and will probably lose to Stanford on Saturday. Evidently, moving to the Left Coast has a severe impact on the Rams.  Bright lights and Big City issues.  Too many local gang members to invite to the Playboy Mansion perhaps – or even just to have coffee with at Universal City?  Seems to take their minds off the ballgame!
The best highlight film was the Rams kicker….the Hekker…undoubtedly a Viking Finn!   So, welcome you Rams…..stop trying to run against a nine man front with the great Todd Gurly running back.  The least you could have done was run him out of the backfield for a possible screen pass….every now and then!  Meanwhile, stop running Case Keenum out the Shotgun and put him under center 80% of the time…..as anyone with offense that works …knows.
So what can we expect from the Rams this year?  A leg of Lamb, A Lamb Chop, A Lamb Shank, A Mountain Goat and a Big Horn Sheep?