.
.
.
By John Earl, cross-posted from Surf City Voice
It's election time, and so in September Poseidon Resources, Inc. released another push poll claiming widespread public support for its hoped-for $1 billion ocean desalination plant that would be built next to the AES power plant in southeast Huntington Beach.
The poll, commissioned by Poseidon and conducted by Probolsky Research, is based on telephone interviews with 325 "likely voters" (whatever that means) residing within the boundaries of the Orange County Water District (OCWD), which is leaning heavily toward buying all of Poseidon's water or financing the project, an action that would transfer all of the plant's risks to OCWD's ratepayers.
The OCWD, which manages the Santa Ana River groundwater basin, provides about 65 percent of the drinking water for 19 municipal water agencies in central and northern Orange County.
Until recently, the Municipal Water District of Orange County (MWDOC), which retails imported water to 28 water agencies throughout the county, was the front agency for pushing the Poseidon project.
But only one of MWDOC's members has signed an intent to buy any of Poseidon's water. In theory, MWDOC could force its other members to participate under its "core" program, but that kind of bullying resulted in a revolt by its south county members once before, so force is an unlikely option.
The OCWD, on the other hand, can simply pass the costs of Poseidon's desalinated water onto the producers, who pump its groundwater for a fee.
The poll concludes that, driven by a heightened concern about drought, voters support elected leaders who seek long-term water supply solutions that are "drought proof, such as desalination from the proposed Huntington Beach facility."
Specifically, Probolsky's press release (directly quoted or paraphrased) claims :
A super-majority (69%) supports the Huntington Beach Desalination Facility

The intensity of support is high (42% plurality strongly in favor of Poseidon)

86% are concerned about water availability in their community

70% say desalination is the best way for local water agencies to ensure reliable local water supply

A plurality (37%) says the top priority for OCWD should be creating water supplies like seawater desalination

A majority (60%) supports OCWD partnering with Poseidon by purchasing drinking water from the facility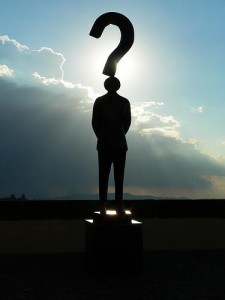 Poseidon's desal plant would replace 56,000 acre feet of imported water per year, about 8 percent of Orange County's drinking supply, with desalinated ocean water, but for almost triple the price based on Poseidon's current proposal—about $700 per acre foot versus about $1800 – $2,000 per acre foot.
Poseidon's customers would be required to purchase all of its water every year, regardless of whether they need it or not — the kind of ocean desal contract that has brought extreme financial hardship for ratepayers in Australia.
The substitution of Poseidon's more expensive water for imported water would not provide a drop of water more for the county in normal years.
In officially declared (extreme) drought situations, which have occurred only three times in the past 27 years, according to Peer Swan, a member of the Irvine Ranch Water District and a critic of the Poseidon project, the Metropolitan Water District of Southern California (MET) would provide a small additional allocation of water to the OCWD as part of its policy of encouraging the development of local water supply programs.  [The great Peer Swan is running for re-election at the IRWD right now, and deserves your vote. – VN]

But OCWD would be on the losing side of the deal, as Swan describes it, because a good portion of the Poseidon water would go toward freeing up cheaper MET water for other agencies in the MET system, at OCWD's expense.
"So [in an extreme drought] OC would pay for the [56,000 acre feet of] expensive water when we didn't need it, but when we did need it we would still pay for all of it but a portion would be made available to the folks that didn't pay for it," he said, in a recent email.
The OCWD is already expanding its current output of cleaner recycled waste water, produced by its Ground Water Replenishment System, from 70,000 af to 100,000 af per year, with the potential to go up to 130,000 af per year, for about half the cost of Poseidon's water.
And other, cheaper and more efficient, locally controlled water reliability measures, including conservation, water run-off capture, and tiered pricing structures, are also available but are given a back seat to Poseidon by most Orange County water agencies.
If the Poseidon project sounds like a bad deal, why does its latest poll show that 60 percent of its sample group of "likely voters" support the Orange County Water District partnering with Poseidon?
The answer is simple, for Dave Hamilton, a spokesperson for the local Poseidon opposition group, Residents for Responsible Desal. He told the OC Register that the poll is "nothing more than refined hucksterism" and is nothing new coming from Poseidon.
The Register story noted the contention of critics like Hamilton that the poll's questions were contrived to make the Poseidon project easy to like, telling respondents that it would pose "no financial risk" to them and would provide a "drought proof" supply of water.
But the supporting facts behind Hamilton's counter-analysis went largely unexamined by the Register.
Like the details of Poseidon's opening poll question, which left out many pertinent project details that "likely voters" might dislike:
Poseidon Resources is a private company that the City of Huntington Beach has approved to build and operate a seawater desalination facility in Huntington Beach. The facility will provide a new, local source of high quality drinking water that is drought-proof, reducing the amount of water the City and Orange County must import from Northern California. Development of the desalination facility poses no financial risk for taxpayers and the 50 million gallons per day of drinking water that is produced will serve Orange County residents, including those in Huntington Beach. In general, do you support the Huntington Beach Facility?
The poll's ending question, again by omission, is no less misleading:
The Orange County Water District is considering partnering with Poseidon by purchasing the entire 50 million gallons of drinking water produced by the Huntington Beach Desalination Facility. This partnership will help ensure that Orange County residents have a local, drought-proof supply of water that reduces the need for the County import water from Northern California. In general, do you support or oppose the Orange County Water District partnering with Poseidon by purchasing drinking water from the Huntington beach Desalination Facility?
Despite pollster Probolsky's expertise at push polling, some of the poll's under-emphasized results still stand out, suggesting that an honestly conducted poll might produce different results:
44% were either unsure or refused to answer when asked if they support the HB desalination facility.

Given two choices among twelve, 80%, 72%, and 72% favored conservation, capturing and recycling water run-off, and recycling sewer water (for non-drinking purposes—38% said use it for drinking), respectively, whereas only70% favored desalination.

When asked what the top priorities of the OCWD Board of Directors should be, only 37% said "creating water supplies LIKE seawater desalination for greater water reliability" (emphasis added), while "making the water district more transparent in their operations and finances" ranked fourth (out of 8) at 22%.

When asked if they support OCWD partnering with Poseidon by purchasing its water, 60% supported that but 21% were opposed and 19% were unsure or refused to answer.
As Hamilton says, there is nothing new about Poseidon's trick poll. Back in 2010, on two occasions, I exposed a similar attempt by Poseidon to use Probolsky Research and the OC Register to mislead voters and intimate candidates for local office.
But, as the latest campaign contribution forms on record with the City of Huntington Beach indicate, if Poseidon threatens or punishes its opponents at election time, it offers handsome rewards to its friends.
Since 2008, the Poseidon corporation and its CEOs have contributed at least $37,860 for its friends running for Huntington Beach City Council. Those friends include current candidates and Poseidon apologists Barbara Delgleize, Billy O'Connell, and Mike Posey.