Oh whoops, DAMN.  Did I mis-type "stories" as "sorties?"  Well, you know what, that's okay!  Because "sortie" is a military term meaning a "sudden issuing of troops against the enemy from a defensive position … launched against the besiegers by the defenders" – and that's exactly the place honest Orange County bloggers usually find themselves in!  Most of our best
posts – and many of the most popular ones we celebrate today – are exactly that, aren't they? – quick improvised defensive attacks against our county's aggressive oppressors – the self-serving politicians, arrogant bureaucrats, lawless "law enforcers," and self-described "Masters of the Universe?"  Isn't our campaign against OCTA's attempts to make us a toll-lane county a sortie of sorts?  Our movement to defend our beach fire pits a sortie?  To keep out Poseidon, a sortie?  To stop the Anaheim Stadium giveaway, a sortie?  And I could go on, you KNOW I could…

But before I begin the annual celebration of this year's best OJ sorties, I already need to update the list we made, on Thanksgiving, of our "Cornucopia of Victories."  That story mentioned our victories on Jalali, fire pits, Hieu Nguyen, Fairgrounds Swindle investigation, no fatal Anaheim cop shootings, and (a couple we weren't as involved with but celebrated anyway) the Orange gang injunction and the Harkey judgment.  But there were a few omitted, and a couple that have happened in the month SINCE then:
This month, the Anaheim Police Chief candidate we'd been rooting for, the modestly reformist Raul Quezada, finally got the gig.  MAYBE it was always in the bag, but there was that time when disgruntled sergeant Tony Montanarella (with cheerleading from Matt Cunningham) was trying to lead the charge for a more authoritarian chief; but I think we helped tamp that down.  Which also reminded me, we should have included some APD reforms we helped wring out of Quezada – including the moving of killer cops Kelly Phillips and Dan Hurtado.
As we discovered at the last OCTA meeting, our victory over the Toll Trolls, while still only temporary, was stronger than we expected, with Todd Spitzer trying hard to keep Alt 2 alive, Shawn Nelson finally satisfying himself that the Caltrans bogeyman was an empty threat, Allan Mansoor planning legislation, others plotting a June initiative drive, our Congressmen carving out an OC exception to MAP21, OCTA chairman Darrell Johnson throwing up his hands "We are losing the battle," and the argument finally shifting to whether we can afford the $100 million difference between Alt 1 and Alt 2.  The Toll Trolls will be back with some new pretext next Spring, we're pretty sure, but they're on the ropes and weaker each time.  I plan to write more about that in "The Smell of Dead Toll Lane Dreams" soon.

And this blog was at the very forefront of our County's most recent victory, the taking down of rancid propagandist-consultant Matt Cunningham.  It's unseemly to feel too much schadenfreude over the fall of one small man, and we hope Matt can find a line of work where he doesn't hurt so many people … but it's most important to let his ugliness continue to reflect on, and damage, those who are still standing by him – the Anaheim Chamber of Commerce, Curt Pringle, and OCGOP Chairman Scott Baugh.

So, with all that chest-thumping out of the way, here are the blog's Top Couple-Dozen Sorties (or Stories) of the Year.  Hmmm…  It seems like the ones that did best somehow involved sex, crime, and/or youngness…  Deep, you lot.
1. "Disturbing Reactions to Michelle Johnson's Arrest for Sex with a Student"
(Greg Diamond, June)
2. "Appeal filed for Jesús Aguirre, the Buena Park teenager serving life in Pelican Bay."
(Vern Nelson, March)
3. "Jenni Rivera fought for Women, Immigrants and LGBT Youth."
(Ricardo Toro, last Demember – but most of the hits were from this year.)
4. "'Homeless – The Motel Kids of Orange County'"
(Inge, June)
5. "Hallucinating Teens Rescued from Six-Hour Ordeal in Mile Square Park."
(Miss Info Asperger, April)
6. "Uncertainty Ends: Here's What Your Group Insurance Through Covered California Will Cost"
(Greg Diamond, September)
7. "Some things Santa Ana should know about their City Manager Paul Walters."
(Vern Nelson, January)
8. "Huell and Cry: Huell Howser, the Docent of 'California's Gold', Has Died at 67"
(Greg Diamond, January)
9. "What was the big deal about some principal getting transferred from one Anaheim school to another?"
(Vern Nelson, July)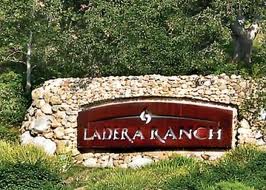 11. "Early Morning Spree Killing in OC Follows Ladera Ranch Carjacking"
(Greg Diamond, February)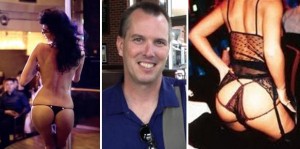 12. "How sanctimonious Matt Cunningham worked and fought for Strip Club owners last year!"
(Vern Nelson, August)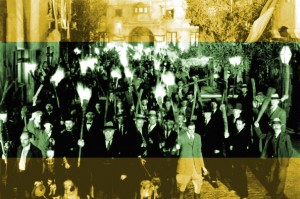 13. "Michelle Johnson Case Teaches Lessons about Torches, Pitchforks, Rumors, and Racist Jerks"
(Greg Diamond's June sequel to our #1 story)
14. "Joining the Rest of the World: Domestic Terrorism at Boston Marathon"
(Greg Diamond, April)
15. "The Brandman Majority forces out Anaheim's Latina City Attorney for honestly doing her job."
(Vern Nelson, February)
16. "Can we save Huntington Beach's fabled Bonfires from Bureaucrat Pinheads and Newport NIMBYs?"
(Vern Nelson, April)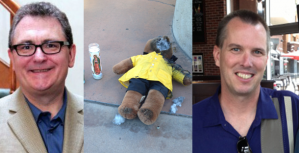 17.  "Chmielewski and Cunningham have a bit of FUN – at the expense of Anaheim, and humanity."
(Vern Nelson, only two weeks ago – and before anyone else!)
18.  "Twelve Comments on that 'We Saw Your Boobs' Song from the Oscars"
(Greg Diamond, February)
19.  "Are you better off than your grandparents?"
(BOUTWELL, January)
20. "Mother of all Gus Ayer Tributes."
(Vern Nelson, February)
21. "Righeimer's 7th Cavalry Rides into Fairview Park — and Here Come the Indians!"
(GERICAULT, September)
22. "Live! Dirty! Your County Clerk-Recorder Special Coverage. (Update – It's Hieu!)"
(Vern Nelson, April)
23. "Anaheim: Pulling the Plug on a New Power Plant."
(Ryan Cantor, just this month.)
24. "Did Anaheim Council Majority Meet Privately to Discuss Public Policy at Chamber's Office? Body Parts and Trash Testify!"
(Cynthia Ward, August … with a "framing story" by Greg)
25.  "Who Was Lying — Ed Royce's Staffer Young Kim or His DC Chief of Staff Amy Porter?"
(Greg Diamond, March)
26.  "Cutting Anaheim's Mayor off at the knees."
(Cynthia Ward, March)
AND FINALLY
"T-Rack's $4 Million gang injunction faceplant drives enraged Orange Cops to punish neighborhood for their own defeat, as Chapman swoops in!"
(Vern, just this month.)
WRAP-UPS.
And that's one more thing we need to do, before this year is properly through. You know how you're always hearing crazy or terrible stories on the news, and a few months later you're wondering "whatever happened with that?" but they're just doing their next crazy or terrible story?  I don't want us to be like that. 
A lot of these stories included unanswered questions that we haven't bothered to follow up on, and we'll try to do better on that.  For example, that last T-Rack Faceplant one – I still haven't got any info from the Orange PD on Sergio's murder, and neither has his mother.  And how will all the victims of this unconstitutional gang injunction get justice for their four years of harassment?  My last Poseidon story – did Loretta really suddenly come to support Poseidon with no strings attached, or did her aide Gaston lie to the Coastal Commission?  Will the Harkey investors ever see their money?  Will young Jesus Aguirre ever be released?  Will Johnny's Saloon really get to keep their sign?  I'm gonna go through MY biggest stories of the year and try to tie up the loose ends.