Gooooood morning Neverland! 
And happy 2013!
There are a LOT of movies to get through, so let's get one out of the way to limber up!
We approved *SO MANY* movies in 2012, that:
"Okay get this! Going… for a drive… with your Jewish… MOTHER!"
…is a plot. 
"What!? — What!? Why not just tie a cape to an aborted fetus on a coat hanger and call your movie *Super Abortion*!? Get the fuck out of my office! Nobody wants to see that!" …you might cry out. —- But you'd be wrong.
    Boo!
Coming This May!
Okay, the band-aid's off. Most of the babies we're about to run over in our tractor on our way through the playground, are innocent bystanders. They ARE NOT crimes against cinema, and have done us no wrong. Yet my job here in the Juice, is to trim fucking trees, and leave you with only 6 standing examples of CRAFT, which upon projection toward canvas, remain pedestals of artistic whoopty-bam… that through the alchemy of DESIGN, have earned much sodding countryside lore, for being ONLY, the Baddest of Asses. – Ready???
*rifle cocking sound!* — PULL!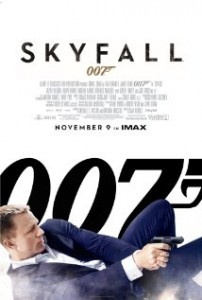 SkyFAIL!
Douse.
In the Japanese Tsunami, over twenty thousand lives were lost… this is the story of the white family that was there. Thank God they're okay.
F- 
HELL YES.
I haven't seen an audience cheer for the slight motion of an inanimate object in years…
but when that plane's wheel leaves the ground……
#murica
🙂
Abolished.
Yes. Really. 
Oh, and spoiler alert! – He dies. 
Hey guess what!? — You know that song that you're sure Anne Hathaway can't POSSIBLY sing with any command because she's the girl from The Devil Wears Prada???
She just fucking did.
Congratulations Miss Hathaway. You earned everything they're about to throw at you.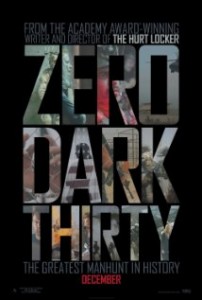 Exactly 30% less hard-core than "The Hurt Locker".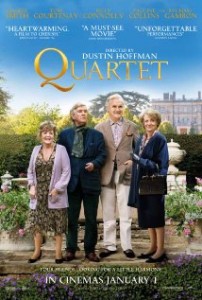 I'll watch almost any old folks home movie. — I will! — But this one I Kevorkianed half-way through. As executor I feel it was best for the suffering of all involved.
 
You can almost see the heads of the rules rolling on the ground as it goes.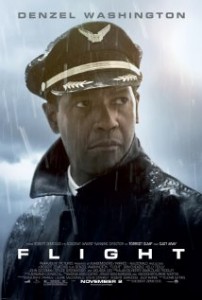 AWESOME!!!
JUST KIDDING!
DOUBLE BOOOOO!!! — You know why!?
This is the largest trailer misadvertisement of the year. And I do not take kindly to misrepresentation. You cannot TRICK me into being your girlfriend, Denzel!
(Just FYI… the "FLIGHT" in this title is not a reference to a plane. Its the "fight or flight" decision reflex of self-destructive alcoholics. And you're watching an alcoholic slowly make every self-destructive decision he can on his way to the utter bottom. It is NOT fun for the whole family. It is MADE out depression… and I HATE movies based on depression. But if you LOVE depression!!! This one's for you! — I'm NOT wrong on this one.)
Nope!
POETRY. — (With the one VITAL qualification that you know who Jack Kerouac was and you want to smoke the last cigarette ever grown in light that was loved by God and stare into your own infamy with the joy of knowing that you were the flame that burnt the world. — Obviously.)
NOT FAIR!!! — NOT FAIR… TO ASK US… TO WATCH IT'S MIDGIT-TREK MOVIE, AND THEN… TELL US AT THE ENDZES, THAT IT, ONLY SCREENS HALF OF IT!
WOW.
It would be really hard to overstate how raw & valid this is.
Possibly the best filmed "Meh." I've ever given.
We all want an L.Ron Hubbard film. We all want it to be this cast. And we all want it to be filmed this well. – But we want it to be a full-frontal expose of the man. Not an alcoholic acquaintance of his. We want to hear his claims & defenses. And see what he'd done in passive offense against his own Salieri like Amadeous. — This isn't that. This is about his buddy.
Yes. – Face it with your eyes open.
And when you're done… go watch Richard Burton's version of EQUUS. Because some films require bravery and leave you better by their very nature.
– The following movies have stopped being "alone time" movies where Grandma drops you off at the building with stripes on it, and have started being plastic DVD movies for at home, which is ok because there are juice boxes at home. –
(Even if you have a big computer like Doug Johnson, you should NOT steal at home DVD movies, like Doug Johnson. <– who steals DVD movies. If you do then you probably don't even understand what at home movie time is all about, and don't deserve juice boxes anyway.)
Hey! – Hey! What if, you're not you… and what you're remembering is actually a completely different movie's… BOO!!!
You're not Zeppelin. Don't cover Stairway.

ZEN GENIUS. – IF IT WASN'T CLEAR, THIS IS MY MOVIE OF THE YEAR.
Even if you cleaned out the candybar section of every 7-11 with a duffle bag and a gun… there wouldn't be enough Kudos to accurately credit the bravery & power of this little girl.
The court will allow it. 
Woody Aftertaste.
Its a Woody Allen movie. It was just made by someone else.
"Oooo! Look at the way everyone's so uncomfortable all the time! And in such DULL COLORS TOO! Isn't that GREAT!?" — No. No its not.
I hate Woody aftertaste movies. I hated this when it was called The Life Aquatic. I hated it when it was called The Royal Tennenbaums. I hate it now. But there are sick people out there.
Don't.
Why no. Placing it in a bar does NOT stop it from being an episode of Glee. Thanks for asking. — Listen. I love the music culture I come from. So I would appreciate it if you didn't shout SURPRISE! and gang-rape it with billy clubs.
Its the Scarface of moonshine films. First because it makes all Cagney-style film that came before it look like cartoons. And second, because its like a boner made out of punching.
Nick Cave and the Bad Seeds… can write badass, spiritual prohibition movies with purely reasoned violence & haunting soundtracks. – Who knew?
Why?
Can I just say this about ALL plot-free "Survival Horror" not just "Models Vs. Zombie-dogs: The Re-Apocalypsing"? — SURVIVING, IS NOT "PLOT", PEOPLE! — Plot is the REASON we care about characters… and therefore care that they survive. But if you're going to just ASSIGN us the babysitting job of caring about a character, who demonstrates no character, with no foreplay… and the list of STRICTLY ACTION events they survive, are what you're calling the "plot"… you are not revealing a universal truth… and therefore are devoid of

theme

. Which is a mandatory ingredient when one aspires to anything other than catastro-suck. – And I get that some people love bad movies… but your love of bad movies should lead you to make Shaun of the Dead or Scott Pilgrim Vs. The World. Not Reindeer games. Because one celebrates cheesiness in glorious pop heroism… and the other, forces SUPPOSEDLY short-winded film reviewers to surpass the abortion-joke saturation-threshold, thereby giving the universe an upset tummy. — You don't want the universe to have an upset tummy do you???
I didn't think so.
Next!
LIMITLESS is the great movie by the infallible Leslie Dixon, where Bradley Cooper can write limitlessly. — This is the one where he's a dishonest hack with writer's block. One is naturally less attractive. That's nobody's fault. Its just inarguably true.
COOL.
All Ice Age movies are still cool. Including part 4.
There IS a shark. – And they DO jump over it. – The squirrel has gone completely wonky. And John Powel isn't writing genre-changing music like "MAMMOTHS" from Ice Age 2 anymore… But it hasn't gone full Crystal Skull yet. Not by a mile.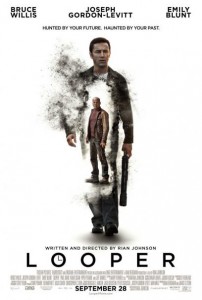 They said it was a 2-hour-long suicide attempt. I think it was a cry for help.
If you want low budget time-travel, watch PRIMER. You'll thank me.
A truly rare: YES.
As a vegan I don't recommend sushi movies lightly. But this is an incredibly truthful look into the remains of the shogunate era culture of generational craftsmanship, and how a Japanese son can feel, when inheriting his father's legend. — A+.
 Now, because its that time of year, instead of your "Next Thing Of Greatness"… we're loaning you our Future Goggles.
2013, A LOOK FORWARD:
2013 is a SCI-FI renaissance! With a little bit of animation triumph & superhero saturation thrown in. So get your inner-geek ready, cause HERE's what we're lookin' at:
SCI-FI:
OBLIVION – APRIL 19
Tom Cruise on a nuke-porked Earth, defying the intergalactic man as only he can.
TRAILER

STAR TREK: INTO DARKNESS – MAY 17
Same team of screenwriters as the reboot. Kurtzman & Orci. – I know them, and let me just say… at the screening of the last one, I watched 40 professional screenwriters, who were also Trekkies, THANK THEM for not killing their baby. – Nuff said.
TRAILER

WORLD WAR Z – JUNE 21
The most well-studied zombie writer currently living on the planet. (Read his Zombie Survival Guide HERE)
TRAILER

AFTER EARTH – SUMMER
IF YOU ONLY SEE ONE SCI-FI THIS YEAR… MAKE THIS IT. TRUST ME.
(No, you don't have to read After Earth Ghost Stories or Titan After Earth to get this. Just do it. Its Enemy Mine & 10,000 BC combined, with the kid from Karate Kid, and his father from Independence Day. Therefore it is a fucking eugenically superior movie.)

ELYSIUM – AUG 9
Matt Damon trying to do away with Space Racism at the barrel of a gun.
NO TRAILER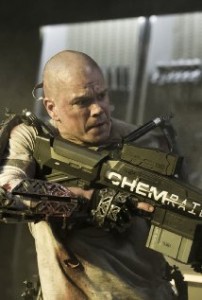 ENDER'S GAME – NOV 1
This is an opportunity. – If you've never had the ability to see a well-done classic coming in the future, and read the book first… now's your chance. – You've all got almost 1 full year to read Ender's Game before it is permanently colored for you.
(TRAILER NOT AVAILABLE)

ANIMATION:
THE CROODS – MARCH 22
Cave dudes. 
TRAILER

EPIC – MAY 24
There will be 2 beanstalk animations this year. – This is the greater team.
TRAILER

SUPERHEROES:
 IRON MAN 3 – MAY 3
That would be… Iron Man 3.
TRAILER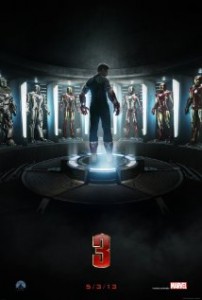 MAN OF STEEL – JUNE 14
A BEAUTIFUL… seriously, BEAUTIFUL non-football-based interpretation of Kalel's childhood, with Nolan-esque costumes.
TRAILER

LONE RANGER – JULY 3
Do not knock this.  Its Ted Elliot & Terry Rossio writing for Jonny Depp as they did in the first Pirates of the Caribbean.
TRAILER

THE WOLVERINE – JULY 26
Steve Buscemi in a tu-tu with a flame thrower.
NO TRAILER

And, of course… the one… big… fat… FANTASY:
OZ THE GREAT AND POWERFUL – MARCH 8
Reach your own potential. Gain your own magic. — Join team #WEST
TRAILER

*
"Go forth and witness unbounded works… to see your own lives in them.
And let them bring you together… in their victories and woes.
For we've just one fleeting purpose… in the maelstrom together.
And it is this. This; Our calling, Our reason, Our bliss. Only this:
To feel the throes."
Synthian Sharp is the singer for the human rights rock band: Exit Ophelia, a children's author, and member of Occupy Orange County. His latest film is: How I Became An Elephant, and his one-word film reviews appear on the Orange Juice Blog on a regular basis. If you DO take issue with any of them, challenge him in the comments section and he will respond with more than one word. Tweet @synthian.