.
Latest statement from Juice friend, Iraq vet and former Fullerton candidate Matt Rowe.  I (Vern) agree that Jane is head-and-shoulders better than all the status-quo mediocrities running from both major Parties, or the madcap Bushalan Barry Levinson.  Adding Jane to the Whitaker-Kiger-Sebourn-Chaffee would make for a balanced council, AND a balanced Fullerton Revolution.
Also I've always wanted to see third-party candidates and independents get their foot into local office.  Well anyway, here's Matt:
Dear Fullerton,
Today marked the deadline for city council candidates to file for the November 2012 election.  The recall election came and went. Even though I did not succeed in getting elected, I am definitely proud to have played a part in the success of the recall itself.  All three incumbents were overwhelmingly recalled for their callous indifference and appalling inaction in the wake of the Kelly Thomas killing.  The city council has several new members, who have already begun to make their mark on the history of Fullerton.  We also have an acting police chief, Dan Hughes, who has taken steps to hold officers accountable for misconduct, increase the overall transparency of the department, and increase the training required of department personnel. I am confident, that while many issues remain to be resolved, Fullerton is in much better hands than it was a year ago. Again, I am honored and proud to have been a part of this very democratic movement for reform and accountability within our city.
Over the past few months, I have had a lot of time to consider whether I would run for city council again in November; and, I went back and forth over whether I should or not. I wanted to run again in November because I believed that I would act in the best interests of the residents of Fullerton, without an ideological bias or influence from special interests. I believed that I would demonstrate the utmost honesty and integrity while representing our city, and that I would earnestly study each issue, with all of its complexity and nuance, before casting a vote that affects the way we all live as a community. I care very much for my hometown, and I want to ensure that the people we elect, indeed, have our best interests at heart.
I decided not to run for city council in November for several reasons. While I understand that public service is a sacrifice; the amount of time, money, and effort required during the last campaign significantly affected my life in many ways. I was distracted from my full-time job, while monitoring city events on a daily basis. I often received phone calls in the middle of the day and after work from concerned residents who wanted to vent their opinions and frustrations. It became very difficult for me to separate my professional life, and my personal life, from the public life of a council candidate. The very thing that I loved most about politics- talking to residents about real issues- became the most difficult aspect to manage. How could I tell a voter that I already had the same conversation 30 times in the same day without sounding rude or indifferent? How could I go to dinner, or shop at a store, without constantly being in campaign mode, where someone approaches me for twenty minutes or an hour-long conversation. It's a lot to handle, when you have other responsibilities and you like to exercise, or have other hobbies. For anyone who doubts the demands of the campaign, I highly encourage you to run for elected office and gain an appreciation for a very thankless and expensive undertaking.
On a personal note; I would like to extend my heartfelt gratitude and appreciation for all of the voters, friends, and family who supported me in the past year. (…)
That being said, just because I am not running does not mean that I am not involved. I still want what is best for Fullerton- and in November that means two things:
1) We need to elect Jane Rands to Fullerton City Council. Jane is a very intelligent and tireless advocate for Fullerton.  Jane is fiercely independent, and she has run very formidable, honest, and respectable campaigns without party endorsements and special interest dollars. You will find her at the Farmer's Market on Thursday afternoons engaging voters and speaking in very dry detail about city policy issues and past council votes. Jane cares, and she cares A LOT. I have the utmost respect for her, and I believe she has integrity beyond reproach. Jane has sound judgment, sound character, and she is exactly what Fullerton needs. I am in her corner, every step of the way; and I hope you lend her your support in November.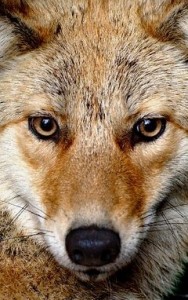 2) We need to save Coyote Hills from development. There will be a very deceptive and one-sided ballot measure up for vote in November, sponsored by Chevron and its subsidiary, Pacific Coast Homes. It will talk about public benefits and a nature preserve, but it won't mention the 760 homes that Chevron intends to build in the last significant and sizable piece of open space in north Orange County, which is also home to some endangered and protected species. We are all accustomed to the sprawl and traffic of living in southern California. I happen to believe that protecting habitats like west Coyote Hills is more important now than ever, if we are to preserve some of California's natural beauty before it is covered by condos and strip malls. The best way to preserve nature, is not to build a "nature preserve" on open space, surrounded by 760 homes and widened roads.
I will continue to stay involved in Fullerton, and I may very well run again for council; but in the meantime, I hope that you stand with me on doing what's best for our community. Please vote for JANE RANDS in November, and vote NO on the West Coyote Hills Development Project and "Nature Preserve".