.
.
.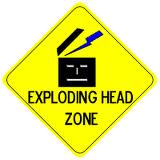 Some days I have to chuckle as I imagine what's happening at the headquarters of the Orange County Register. And it's not an April Fool's joke.
Early yesterday afternoon, Governor Brown introduced a pension reform package which incorporates the deal points he was willing to cede to Republicans.
It's a significant reform package, eliminating air time, requiring employees to pay 100% of their share of pension costs, pushing back against spiking, and there are other details that haven't been fleshed out that are intriguing.
So you would think the Orange County Register would be all over this story. Some days it seems like half their coverage is about those greedy unions and their exorbitant pensions.
But almost 24 hours after the story broke, they got nothin'. Zip. Nada. I'm sure they are waiting for the talking points to be mailed to them by Scott Baugh's little foundation, after it's been vetted by Moorlach, they get their quotes from do-nothing members like Wagner, Walter, and Harman, and they make sure that Allen Mansoor and Jim Silva have been given their notecards.
I'll predict that when they do finally get a story up, it will not be about Brown's plan, but about the response of local Republicans. Will they actually work to implement sensible and badly needed reforms that will help cities balance their budgets in the coming years, or will they continue to be the party of NO?
Other than Norby, our local Republicans couldn't bring themselves to vote against the waste and corruption of redevelopment and enterprise zones. Now let's pass the popcorn as they fight pension reform.
Update: Well, I can see why Wisckol couldn't get to it. There was huge breaking Orange County political news where some guy named Schroeder dressed up to go to the Lady Gaga concert.  I guess this guy Schroeder is like the Darth Vader of Orange County and his paramour is the mouthpiece for the District Attorney.  Watchdog reporter Sforza has a huge story about the Mexican government still not extraditing a UCI fertility doctor, and there was also an exclusive on a growing rift between Rossmoor and Los Alamitos..