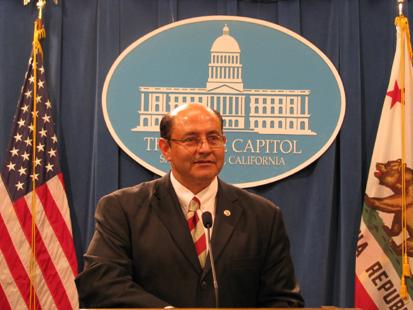 Senator Lou Correa is hosting a town hall meeting today entitled "Transparency & Accountability: Pursuing the Public's Right To Know," from 1 pm to 3:30 pm, at the Board Chambers of the Rancho Santiago Community College District building.
Correa presented Senate Bill 501 (SB 501) on the Senate Floor in August. This legislative measure requires each officer or designated employee in local government to annually file a compensation disclosure form that provides compensation information for the proceeding year.
Unfortunately the Legislature did not pass this bill in time so Correa plans to bring it back in January, according to the League of Cities.
Locally, the City of Santa Ana quickly acted to post their executive and Council salaries, which you can read by clicking here, after the Bell scandal broke.  Moreover, three Council Members actually started blogs this year in order to further communicate with the public, including Mayor Miguel Pulido, and Council Members Michele Martinez and Sal Tinajero.
Click here to read a Senate Briefing Paper provided by Correa's office regarding the issue of Transparency in Government.
Here is the official press release from Senator Correa's office, followed by the actual meeting agenda:
Click here to read the rest of this post.