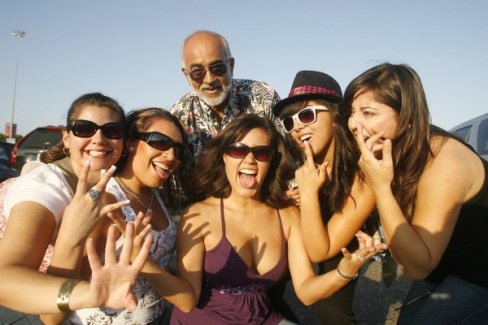 What language did Ben use when he approached these very young ladies, at a No Doubt concert?
The Amezcua campaign was out in full force at last night's Santa Ana City Council meeting.  We have already chronicled how they resorted to lame miming and then refused to take the podium, as they had nothing to say.
I wonder if Amezcua will now step up to the defense of Alex Vega, a Santa Ana resident who commented last night, in Spanish.  When Vega was leaving he was accosted by Ben Grabiel, a member of the Apartment Owners Association of Orange County.  Grabiel cursed at Vega and demanded to know why he did not speak in English.
For the record, our residents have the express right to speak in whatever language they want to!
I wonder if Grabiel forces his renters to speak in English only as well?
Click here to read the rest of this post.