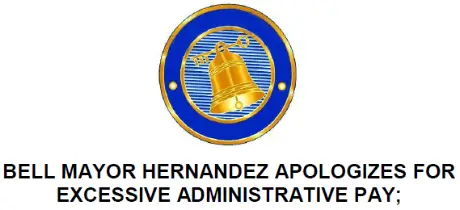 "City Council members in Bell unanimously agreed Monday to give up their controversial $96,000-a-year salaries and instead draw $673 a month — a 90% decrease," according to the L.A. Times.
Well, that is not very accurate.  It isn't that they had near six-figure salaries.  What this figure reflects is their total pay when you factor in the extra money they were making on various civic boards and commissions.  Generally local elected officials also get a car allowance, that sometimes can be significant.
This happens in every city in California.  The real issue in Bell was not the money the Council Members were making but rather the ridiculous salaries they were paying their top city officials.  I will add however that there are documented instances where these Bell Council Members were getting paid incredibly high salaries for showing up and spending five minutes on board meetings.
Some of our readers on our blogs have tried to compare what is happening in the City of Bell with what is happening here in Santa Ana.  Our situation here is different in many ways.  Our city officials don't make the sort of salaries that the administrators  in Bell did.  And our structural budget deficit is primarily due to the recession, a lack of state and federal funding revenues, and our public employee pensions (paid to cops and firemen who now get to retire at 50).
Click here to read the rest of this post.