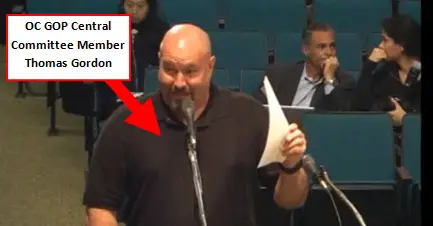 When I spoke today with the honor student who was chased off the Santa Ana Parks and Recreation Commission by his fellow Commissioners, Julie Stroud and Tish Leon, he reminded me that I forgot an important detail in my previous post.
The main reason that Leon and Stroud went after this young man was because he refused to support their friend, part-time Santa Ana resident Thomas Gordon, for Ward 6 on the Santa Ana City Council.  Now keep in mind that the student commissioner was appointed by the incumbent in Ward 6, Sal Tinajero.
Why they expected this young man to back Gordon is a real mystery.  The student commissioner supports my proposal to build a dog park in Santa Ana.  Leon and Stroud oppose that idea – as does Gordon.  It is ironic since Gordon, who maintains a second home in Denver, Colorado, has told me in the past how much he enjoys taking his dog, which he flies with him to Denver, to the many dog parks available in the Denver suburbs.
Click here to read the rest of this article.