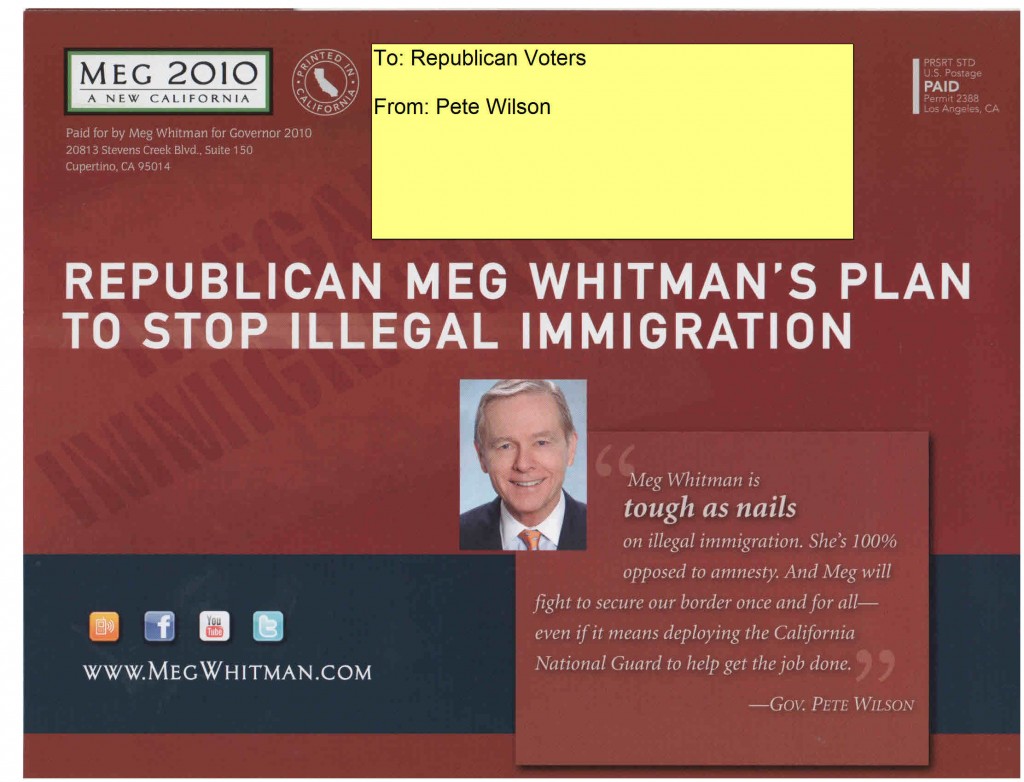 He's Back…
Republican gubernatorial candidate Meg Whitman has jumped on board the anti-Mexican Crazy Train.  Her latest campaign mailer makes it clear that former Governor Pete Wilson is directing her campaign strategy.
In the mailer, Whitman slams her opponent, Steve Poizner, for not hating immigrants as much as she does.
Whitman also claims to be "tough as nails" when it comes to stopping immigrants.  She says she is against Amnesty, with no exceptions.
Contrast that with U.S. Senate candidate Charlie Crist who today made a point we have brought up here many times.  If we give citizenship to Latinos who are already here, they might end up saving Social Security by paying into it at a time when so many Baby Boomers are retiring.
If Whitman wins the primary, and somehow prevails in the general, there is little doubt she will hire her hater friends at Red County right away.  I wonder what office she will appoing Matt "Jerbal" Cunningham to?