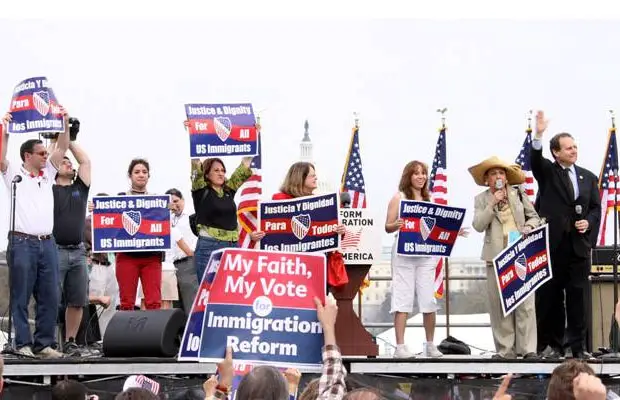 Dear friends and supporters,
You are invited to participate in our American-Latino/Hispano migrant efforts to attend a Rally and March on Saturday, May 1 in the Plaza of the Flags (Civic Center Complex area), bounded by Civic Center Drive and Santa Ana Boulevard (north and south) and Flower Street and Ross Street (west and east) in the city of Santa Ana.
SATURDAY MAY 1, 2010 : RALLY Start Time: 10 am / MARCH Start Time: 12 Noon
This Rally and March is to bring attention to the need for a Comprehensive Immigration Reform and to stand against the State of Arizona policies against our American-Hispanic population. Join LULAC and assist in forging a prosperous future and dignity for our fellow brothers and sisters. Continue reading LULAC rally and march set for this Saturday, at Santa Ana's Plaza of the Flags.
Click here to read the rest of this post.